Big Night Planned for Club Rossie Draw.
April 26th, 2016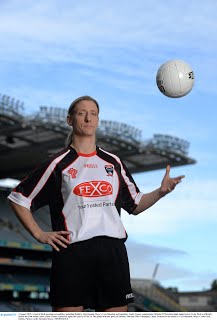 Club Rossie and Roscommon GAA are delighted to announce that Micheal Duignan former Offaly Hurler and T.V pundit, Cora Staunton, Mayo Ladies Football Star, 10 time All Star and Bernard Flynn Media pundit and former Meath GAA Star will all be guests at the Club Rossie Draw night on Saturday May 14th in Hannons Hotel Roscommon at 9 pm.
Seamus Duke ,GAA columnist and broadcaster will act as MC on the evening ,which promises to be a great night.
Clubs are currently busy selling their Club Rossie memberships and have all got certain quotas to reach, once they reach their quota,€50 of every ticket sold will go to their local club.
So please support the Club Rossie draw as funding is urgently required to go towards a fund for the development of the pitch in Hyde Park. Once Roscommon GAA show an ability to provide some funding towards the project ,Croke Park have agreed to provide a very large percentage of the projected costs.
With only 2 weeks to go to the draw, we are asking all supporters and Clubs and Club Rossie Club Coordinators to drive the Club Rossie draw on, to ensure that Clubs don't have to get behind another fundraising drive later in the season .
You can purchase on line at www.clubrossie.ie ,call to the County Board office, or contact a club officer.
The Best Is Yet To Come..