GAA and GPA collaborate for a campaign to tackle online abuse of players, referees, managers and officials
July 6th, 2023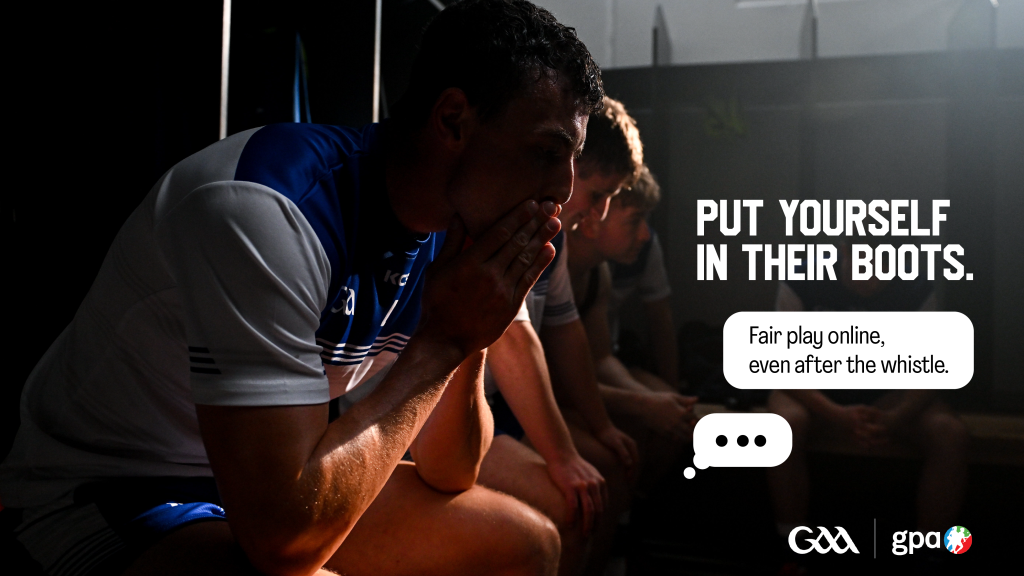 The Gaelic Athletic Association and the Gaelic Players' Association have today launched a major new campaign that seeks to target and tackle the online social media abuse of players, referees, managers and officials.
The 'In their Boots' campaign is a series of specially commissioned videos which over the coming weeks will heighten awareness around the damage caused by vitriolic targeting and abuse of players, referees, managers and officials online in an effort to create a better online sideline.
Uachtarán CLG Larry McCarthy said: "As members of the GAA it is up to us to insist on the type of culture that we want to exist, and the Association is adamant that it is one where respect is paramount.
"This campaign, produced in collaboration with the GPA, is a critically important initiative that targets the culture of online abuse and the use of social media to attack players, coaches, referees and officials.
"The campaign asks people who are trigger-happy to spew bile online to stop and think and put themselves in the boots of those they are looking to castigate. Our supporters are passionate and our games feed on that passion, but that passion must exist in a way that does not accept a culture where that is an excuse to target and abuse people on or offline."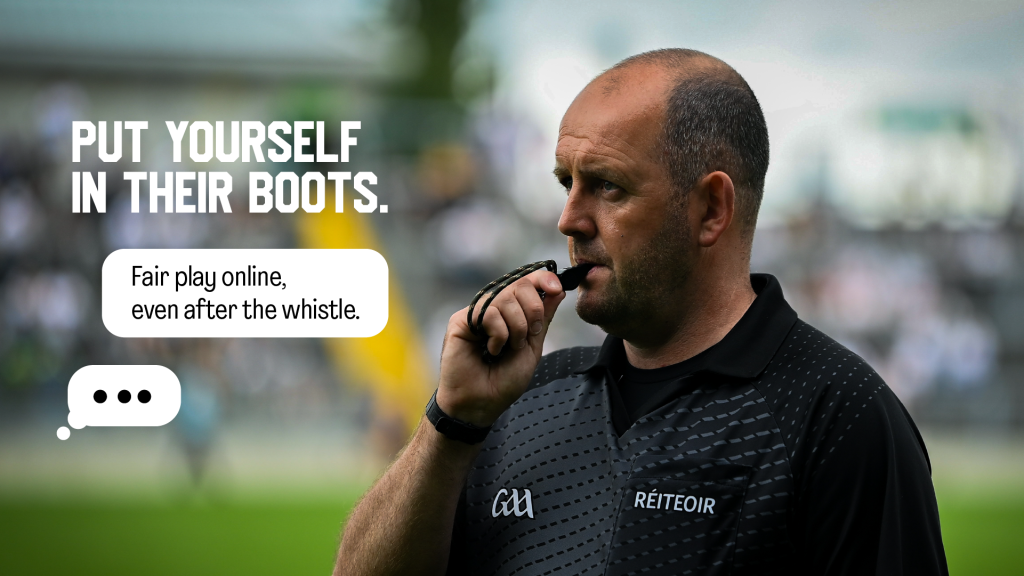 Tom Parsons, CEO of the GPA said: "Inter-county players know that criticism comes with the territory of playing the game at the highest level. Criticism is part and parcel of the debates and conversations that are had the length and breadth of the country. However, it is when criticism veers into abuse that we must draw a line.
"Social media and the online world can be a positive way of communicating and staying in touch but unfortunately, there are those who want to hijack it and use it to say things they would be very unlikely to say face to face. This campaign asks supporters of our games to turn your back on those who share abuse and instead to be real supporters. Real supporters get behind their teams in good times and bad.
"Let's show other parts of our society how, in Gaelic games, we can critique, debate and even argue without getting drawn into personal attacks and abuse."
Niamh Boyle, GAA Digital Manager, added: "We live in a digital world where so many people interact online, and it is a place of possibility. But it can be undermined and become detrimental when it is a place that is hijacked by those looking to target individuals after matches. It doesn't stay on the pitch, it goes beyond the final whistle, coming home to families and friends. This is an issue that goes against what we hold dear in the GAA and sport. For referees, coaches, volunteers, and amateur players the vitriol that can be directed at them after matches is simply unacceptable and this campaign is about tackling that culture.
"The true value of our games is in the people involved and the culture around it, and this behaviour would not be accepted in the GAA community offline so it should not be tolerated online."
Tommy Doyle, GPA Digital Media Manager added: "As part of my masters in digital marketing I looked at the whole area of online abuse of inter-county players. Through this work and as a current player I know the negative impact it can have. It was from here that this project emerged. I am delighted to see it come to fruition and want to say thank you to Niamh Boyle and the team at the GAA for their partnership.
"I would encourage all of us in the Gaelic games' community and more generally in Irish society to consider the language we use online and the material we share. "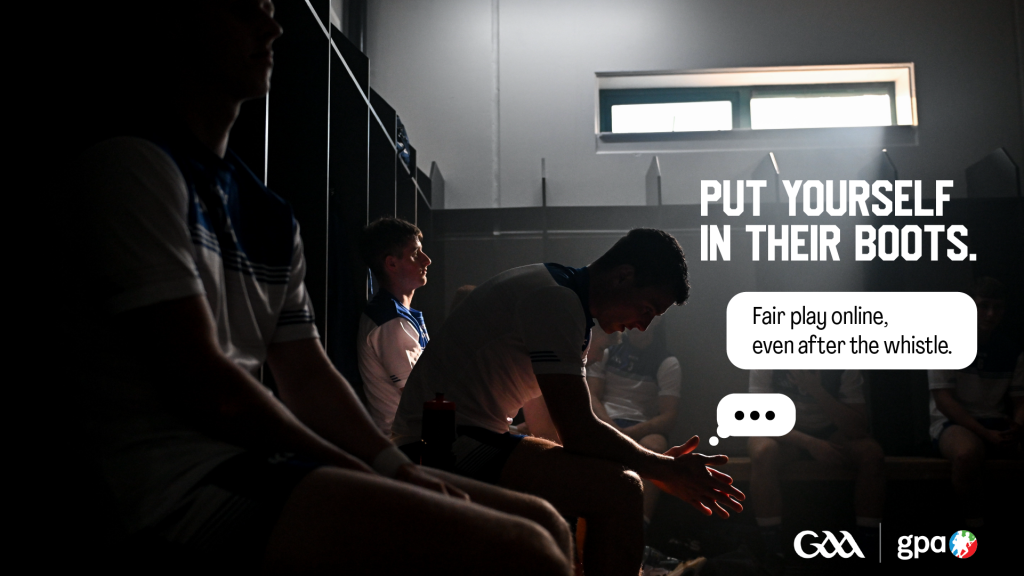 In his address to Seanad Éireann last April, Uachtarán McCarthy sought the assistance of politicians and requested that they consider legislation that will make it harder for a culture of online abuse and the ability of individuals to anonymously wage personal attacks online to be permitted.
The GPA has proactively provided social media guidelines to players in recent years, encouraging positive online behaviour. As role models, players know what they say and do has an impact far beyond just themselves.
The GAA/GPA 'In their Boots' campaign can be found on the Facebook, Instagram and Twitter accounts of both bodies.
The content for the campaign was produced by the Fifty-Three Six Sports Marketing Agency.
For further information, contact:
Alan Milton, GAA Director of Communications:alan.milton@gaa.ie
Kieran McSweeney, GPA Head of Communications: kieran@gaelicplayers.com