Matthew Farrell Is Elevated To National Referee's Panel.
February 2nd, 2023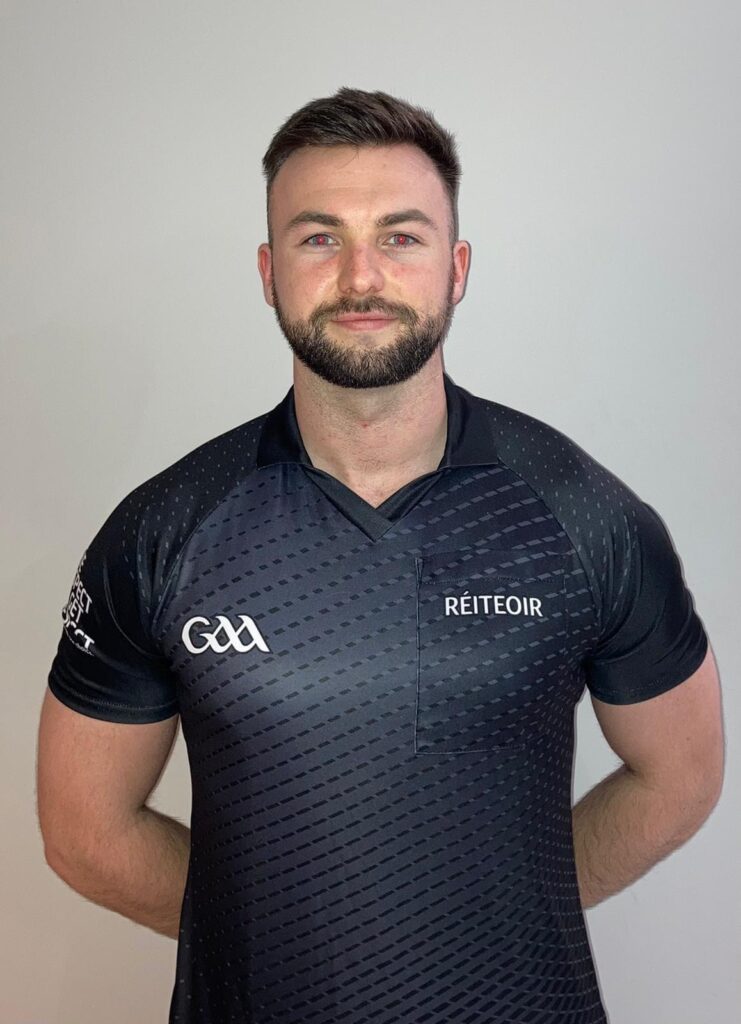 At the age of 24 Matthew Farrell of Oran Hurling GAA Club becomes the youngest ever member of the National Hurling Referee panel. This makes the Oran clubman Roscommon's third ever to reach this level (Kevin McGeeney, Anthony Flaherty). A huge achievement in the GAA community for Farrell making him part of the 30 man national panel of referees selected to officiate at the inter-county level.
Matthew began his refereeing journey in 2014 during his transition year in CBS Roscommon. Having suffered recurrent knee injuries throughout his playing career, he initially used refereeing as a way of keeping fit and staying involved in the game. As the injuries worsened over time and playing became an impossibility for Farrell, he chose to pursue his aspirations as a referee more seriously.
In 2016 Matthew entered the senior ranks in Roscommon club hurling and took charge of the senior league final the following year. The call up to the Connacht panel came in 2018 which opened new doors for Farrell at the provincial level. This opportunity culminated in him refereeing an u17 All Ireland Celtic Challenge final between Leitrim and Longford in O'Connor Park.
2020 was an integral year for Matthew as he was invited onto the national support panel which meant he could officiate at the inter-county level. Later that year came a major milestone in his career to date, when he became the youngest ever senior championship final referee in GAA history. He refereed the Roscommon final which saw Padraig Pearses victorious over rivals Athleague played in Hyde Park.
Farrell completed the Roscommon hurling final treble in 2021 when he refereed the Junior Championship final. This year concluded with another high profile game as Matthew was the main man for the Connacht Junior club final between Salthill-Koncknacarra and Easkey in the Connacht COE.
In 2022, Farrell decided to expand his range beyond Roscommon hurling and became part of the Offaly referees panel. This saw another successful year for the Oran native refereeing top level club hurling in the hurling stronghold of Offaly, alongside continuing to ply his trade in Roscommon.
Another opportunity now presents itself in 2023 for Farrell on the highest national stage, one we are sure he will seize.
The future is certainly bright for the young Oran man and we look forward to seeing him as the man in the middle for many years to come.
Best wishes to Mathew in his career from all in Roscommon GAA
RosGaa