McStay and Devaney urge Final Push For Club Rossie Draw
July 9th, 2018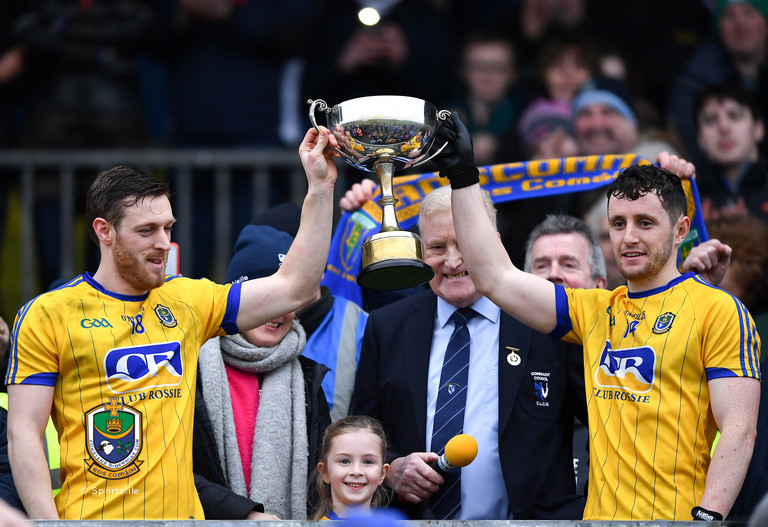 Roscommon Senior football manager Kevin McStay and Captain Conor Devaney today encouraged everybody to get behind Club Rossie and the Club Rossie draw.
Speaking this evening Kevin said, "I was involved originally in the review of Roscommon GAA which was carried out about five years ago. That was when we changed the leagues and championship structures and created Club Rossie. I knew at the time we were creating something special. However, I never knew until I got involved with the management of the senior team, just how much work Club Rossie actually do.
We have over 20 players based in Dublin, it costs money for those players to travel to and from training. All players need to be fed after training and matches. This money comes from Club Rossie fundraising.
We're on a new adventure as we enter the Super Eights, we're up there with the top teams in the country. Success does not come cheaply and this next month will see additional costs being incurred by the board. Next year we're in Division One. All this success means additional costs and the Club Rossie draw creates that income.
Senior Football team captain Conor Devaney said "we have great supporters who travel and support our teams. We as players really appreciate that, now I'm asking you all, if you can, to buy a Club Rossie ticket or join with a friend to buy one between two of you.
A top prize of €20,000 would make anybody's summer, there are great prizes on offer I counted 22 different prizes including shopping vouchers, holidays, cash prizes and All Ireland Tickets.
Our Minor footballers are in the Connacht Final on Friday, Our Under 20's lost the Connacht Final to Mayo after defeating a fancied Galway team. Things are going well in the county we need to ensure it continues. Please come on board and join us in Club Rossie" he concluded.
Tickets cost €100 and can be bought via Club Rossie website from each club in Roscommon or by ringing Pat on 087 2361794 or David on 086 8399584.