Roscommon GAA Scór na nÓg Final 2022 
March 13th, 2022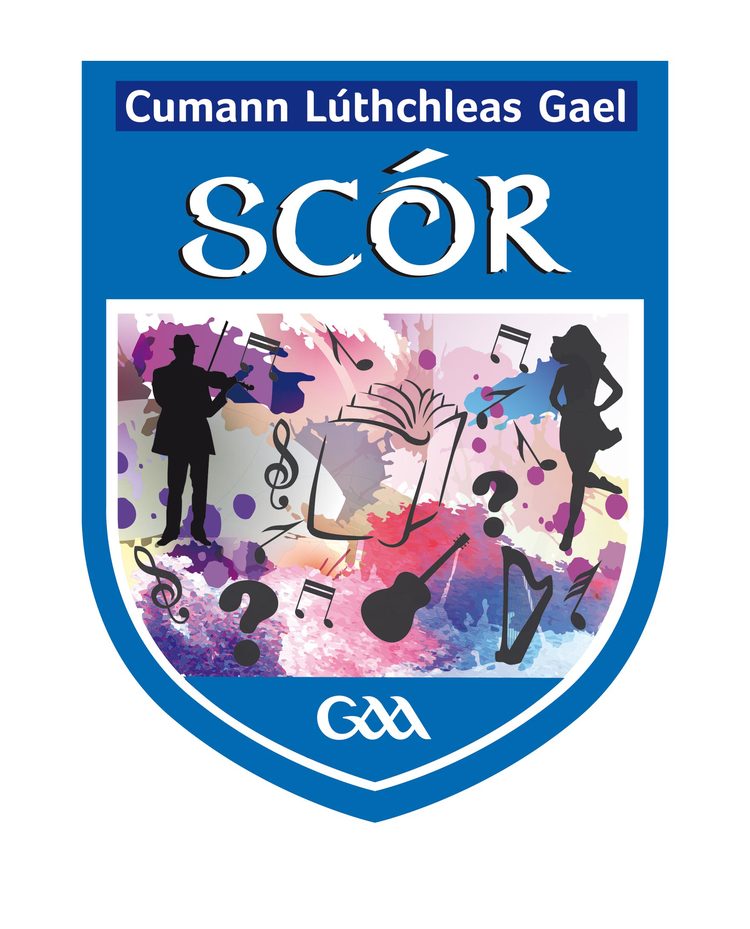 A packed Elphin Community Centre hosted a wonderful Final of the Roscommon GAA Scór na nÓg competitions on Saturday, 12th March. With coveted County Titles at stake and a chance to represent Roscommon at the Connacht Final, the atmosphere and buzz in the hall were electric. Proceedings began with the Tráth na gCeisteanna (Question Time). Quiz Master Paddy McDermot from Cavan put 9 teams through their paces, whittling it down to 3 teams. Kilglass Gaels, Athleague and Roscommon Gaels battled it out on stage for the Pat Dennehy Cup, with Kilglass emerging as County gChampions on a score of 71.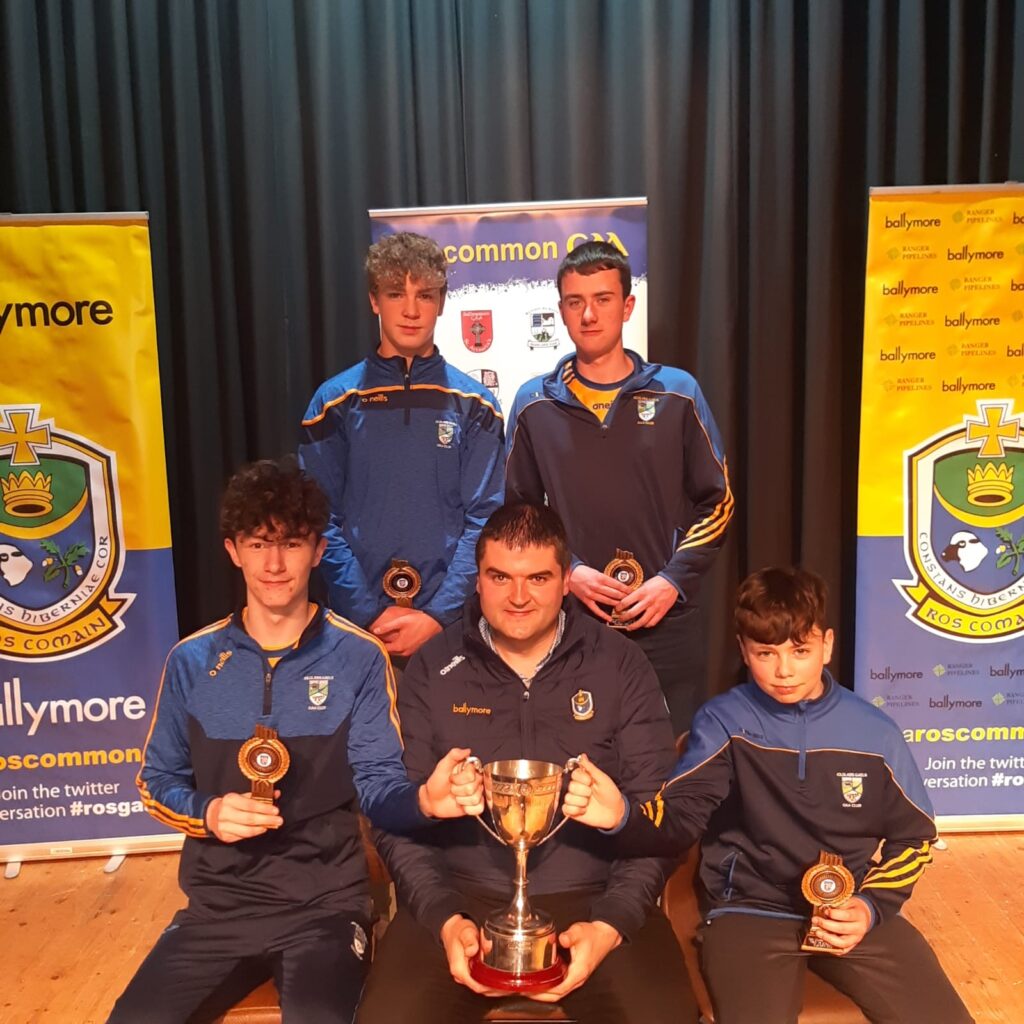 The Figure Dancing discipline saw Castlerea St. Kevins, Roscommon Gaels A and B, contesting strongly with Castlerea coming out on top with their performance of the 3 Tunes.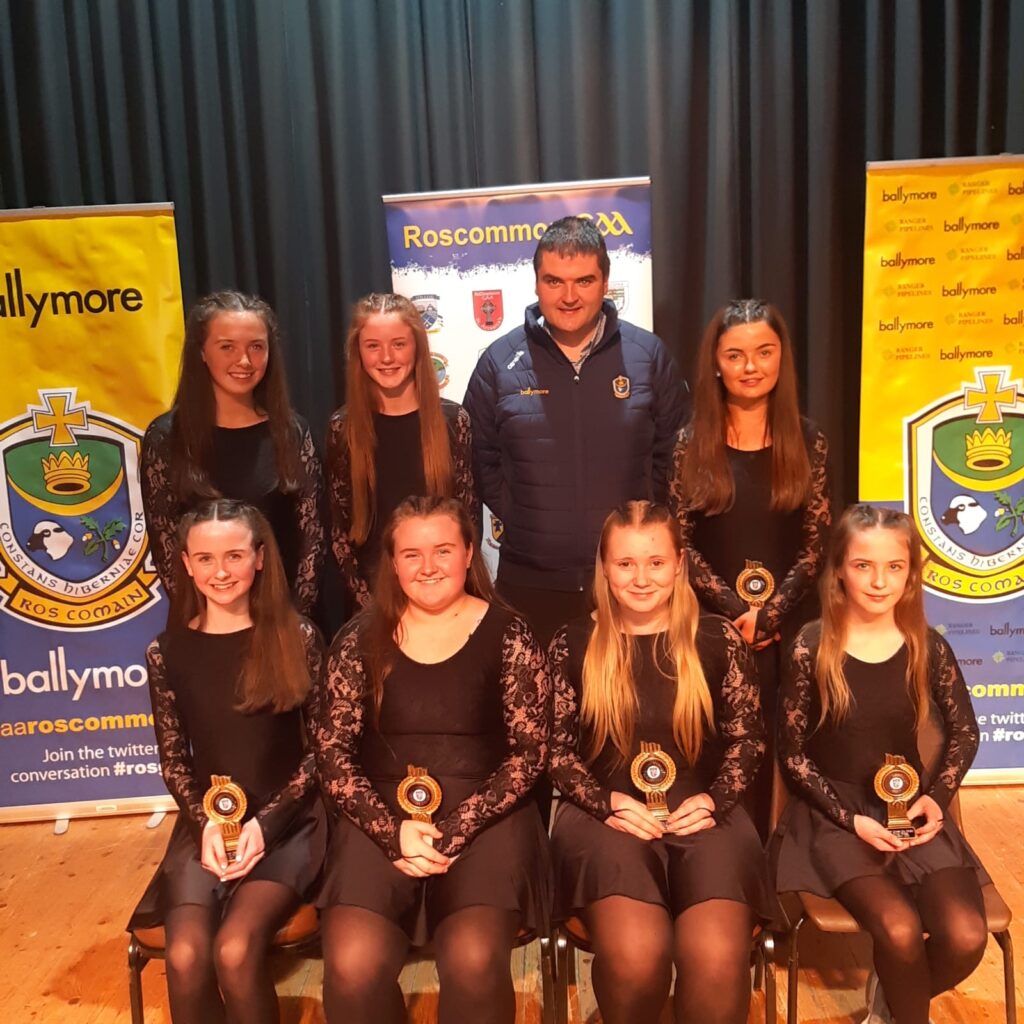 In the Solo Singing, Gemma Casey from St. Dominic's delivered a beautiful rendition of 'The Home I left Behind', earning her the County Title against fantastic competition from Ruby Coggins (Michael Glaveys), Alisha Manning (Castlerea, St. Kevins) and Hannah O'Connor (St. Dominic's).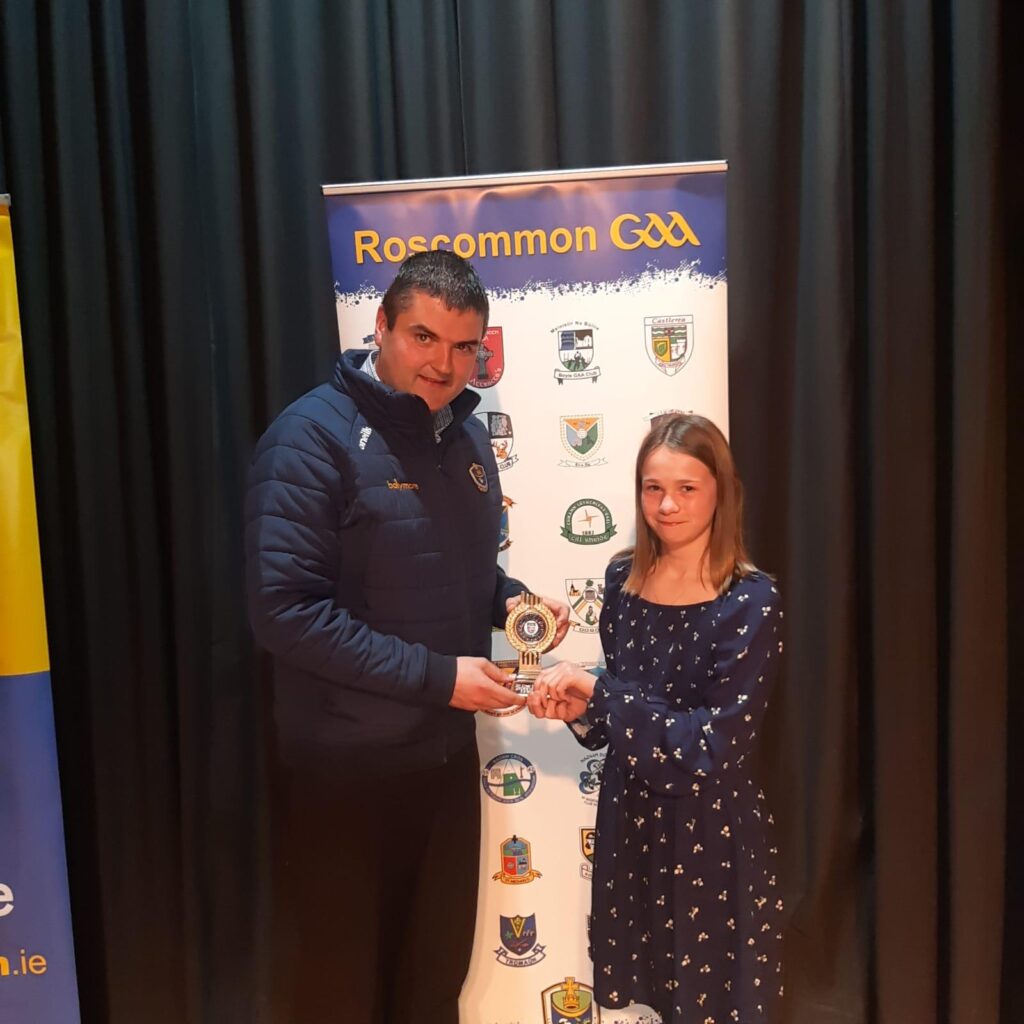 The Recitiation/Storytelling event proved a stellar competition. The excellent challenge of Hannah Gunn (Elphin), Eabha Nally and Diarmuid Fleming (Roscommon Gaels), gave way to Kilmore's Matthew Ffrench, whose delivery of 'The Birthday Trip to Tramore' charmed the audience and adjudicators alike and garnered him a first County Title for his club in many years.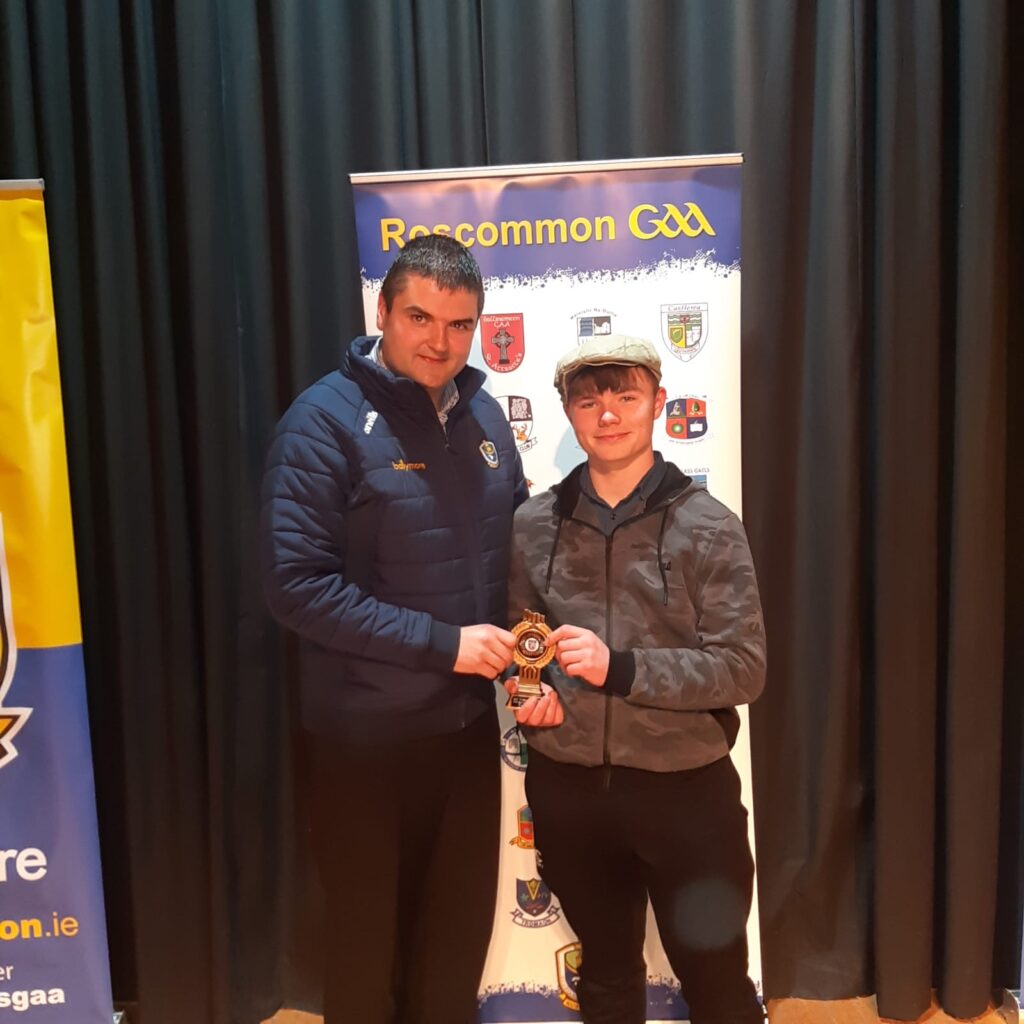 Kilmore's winning ways continued in the Ballad Group competition as super performances of 'The Ballad of John Williams' and 'The Mad Lady and Me', gave them victory over a young St. Dominic's group.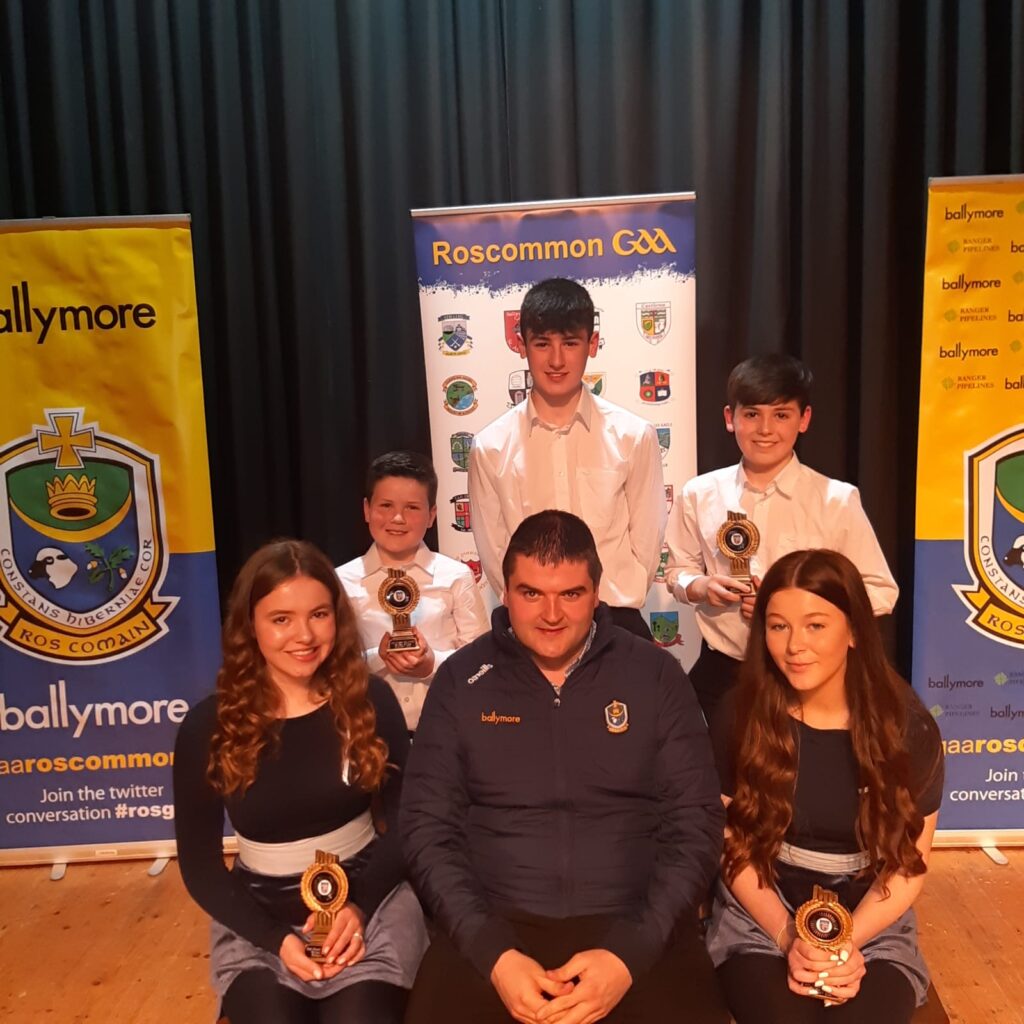 Elphin were the only competitors in the Nuachleas (Novelty Act) but they gave a fantastic performance of their sketch 'The Waiting Room', winning a County Title for the host club.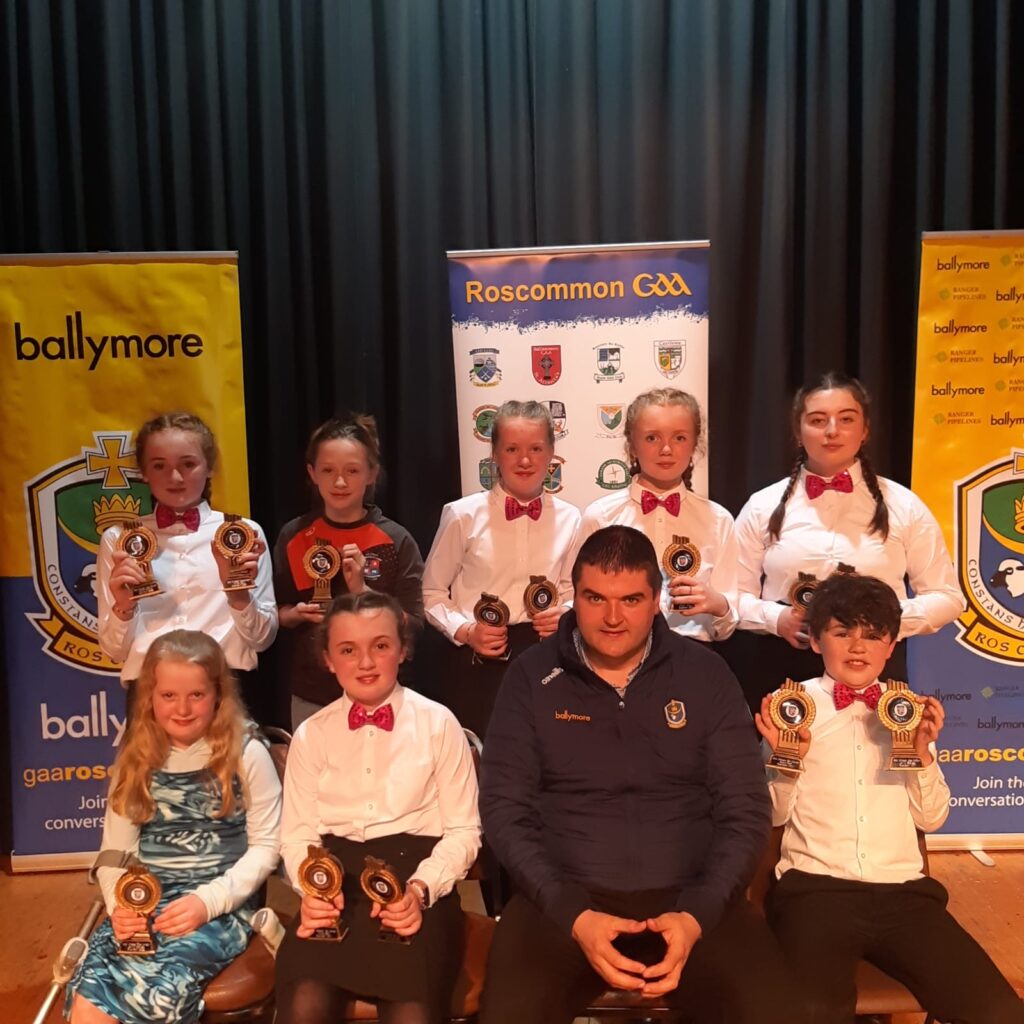 The Ceol Uirlise (Instrumental Music) competition was fiercely contested with St. Michaels and Roscommon Gaels A, B and C hoping to bring home the title. It was the Roscommon Gaels C team who won County honours with their playing of 'An Gaoth Aneas' and 'The Humours of Glentart'.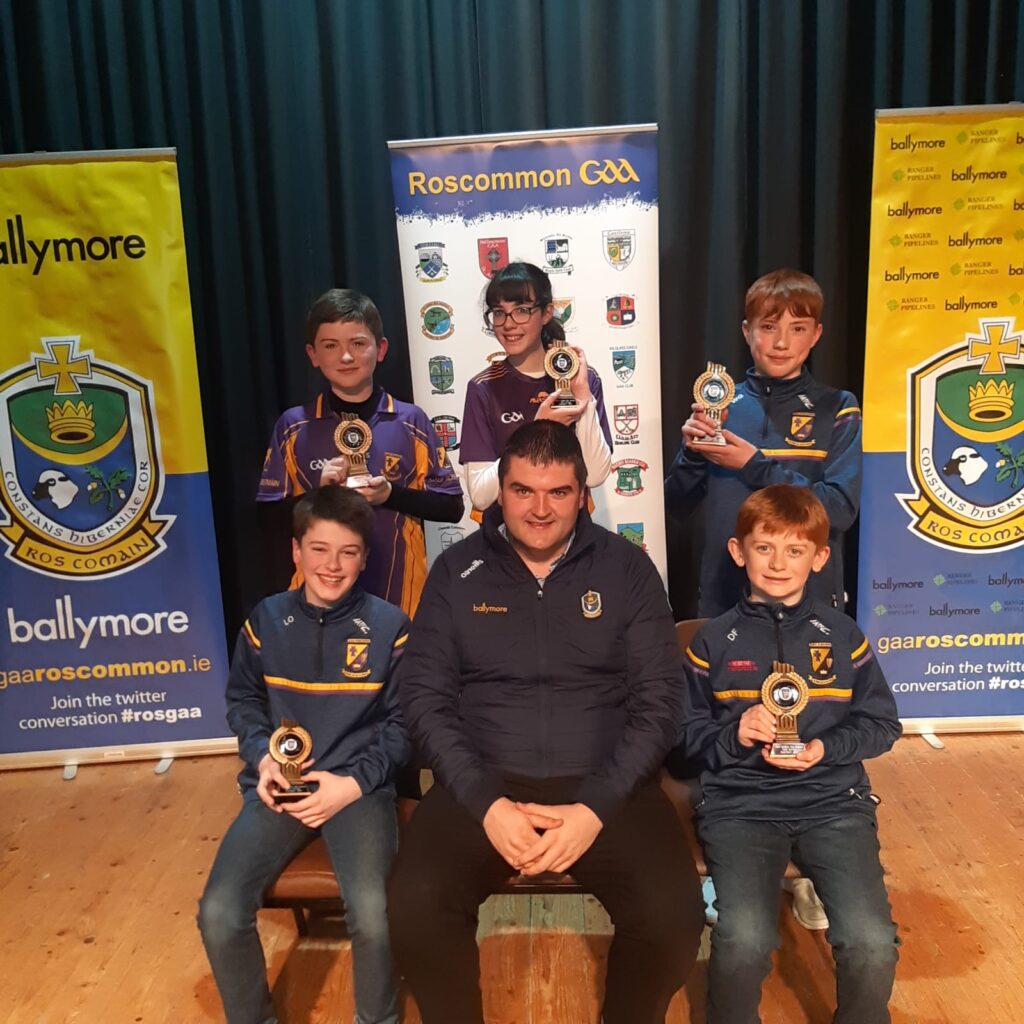 The final competition of the night saw neighbours Elphin and Kilmore battle it out. A very young and charming Kilmore group gave way to the prowess of Elphin's execution of the 'The Plain Set'.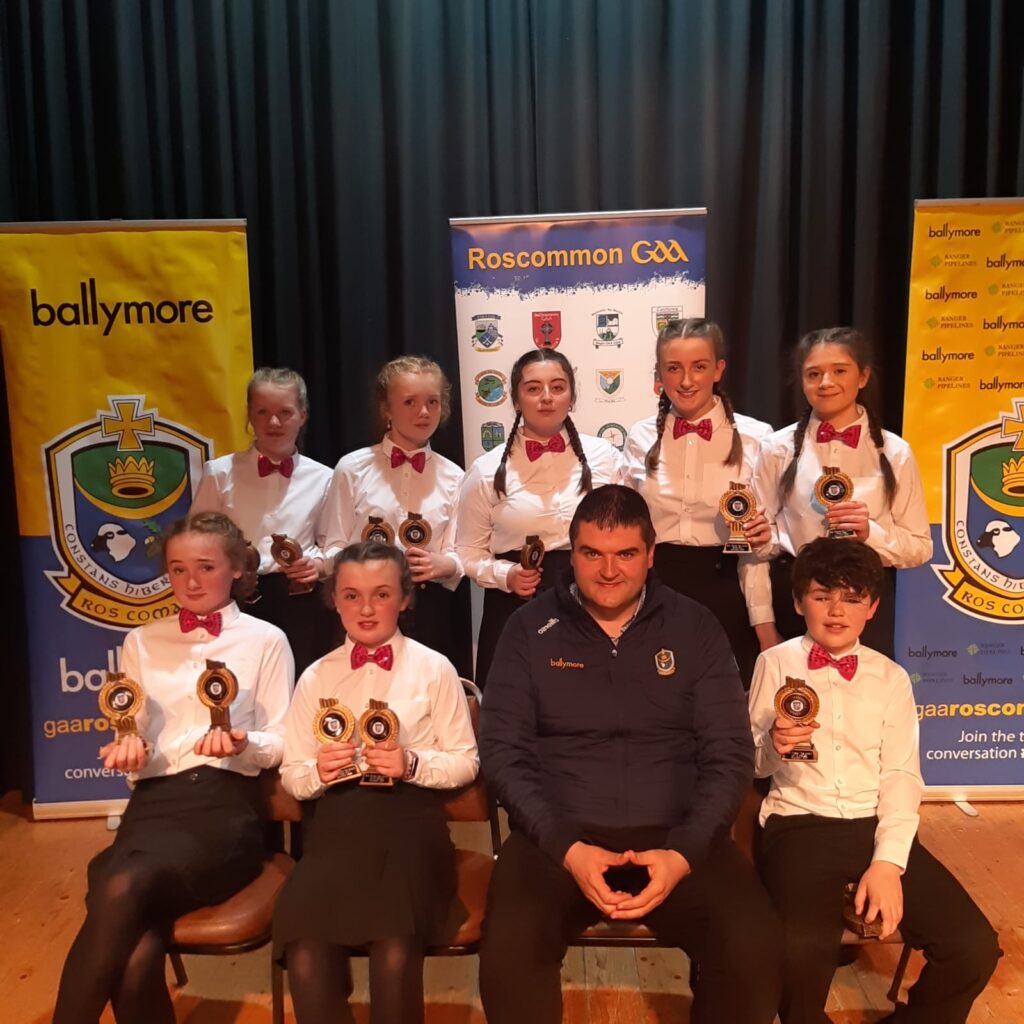 Before presenting winners with their prizes, Brian Carroll, Roscommon GAA County Board Chairman, complimented the great efforts put in by 16 clubs across the County who entered teams in Scór na nÓg this year. He praised all of the work that has gone into rejuvenating Scór within Roscommon, evidenced by the excellent standard of competition the audience were treated to. Coiste Scór agus Cultúir Ros Comáin were delighted to have Brian in attendance along with Thomas Murray, GAA National Scór Chairman. Huge thank you to the Elphin Community Centre Committee, Northern Harps LGFA Committee for providing refreshments, our excellent Sound Engineer Daire Flanagan and the adjudicators who had an arduous task on the night. Thank you also to Club Rossie and Roscommon GAA County Board for generously sponsoring raffle prizes.
Our Roscommon County Scór na nÓg Champions 2022 now go forward to represent the County at the Connacht Final on 2nd April in the Town Hall Theatre Ballinasloe. Tickets for the provincial final will be available online from www.connachtgaa.ie from 22nd March (they will be limited so first come first served). More information for competing clubs and competitors will be issued by Coiste Scór agus Cultúir in the coming weeks. Ros Comáin Abú.