Scór na nÓg Stars Shone in Elphin
January 7th, 2018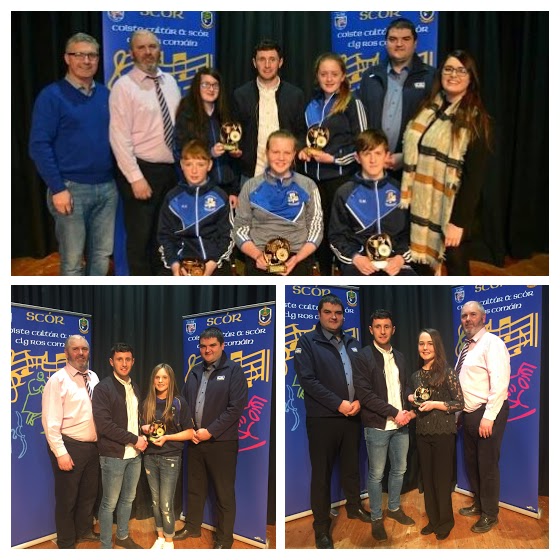 All our young stars travelled to Elphin on Friday night to compete in the Scór na nÓg finals. The finals had to be rescheduled due to inclement weather. There was such a high standard in each of the seven disciplines and it was a difficult job for the adjudicators to decide the winners.
Tensions were high among the competitors, as everyone wants to be crowned County Champion. Some have numerous county titles won already and yet there is a strong desire to add more titles to their C.V's. Some of them have won All-Ireland titles and like any G.A.A person, lifting an All-Ireland trophy for your club and County is the biggest dream. But it is not easy to win these titles.
Hours have been spent training in preparation for these finals. It is a great opportunity to showcase their talents. School friends, cousins & county teammates will compete against each other. It is very social but do not underestimate what these County titles mean to these performers. Many of them are accomplished sportspeople within their own clubs and many have worn their county jersey this summer. They are fierce competitors who have a desire to do their club proud. This involvement in Scór is addictive. Many of the mentors are former participants.
Our Bean an Tí was Kilbride native Aoife McLoughlin. Aoife has represented Roscommon in two All-Irelands in Solo singing. She is now overage but she is still eager to be involved in Scór. She did a great job on the night. For many of the winners, they were delighted to be presented with their trophy by Roscommon's Connacht Senior Football Championship winning Captain Ciaran Murtagh. County Board Secretary Brian Carroll was also there on the night to cheer on the young people of Roscommon.
Well done to all the clubs who had participants in the finals. They were a credit to their families and communities. Please come along to the Connacht Finals in Claremorris Town Hall on Sunday 14th January at 2.30pm to support Roscommon. They would be delighted with your support.
County Champions:
Figure Dancing St. Dominic's
Solo Singing Saoirse Murray Kilbride
Recitation Katie Heneghan St. Aidan's
Ballad Group St. Dominic's B
Léiriú Stáitse St. Dominic's
Instrumental Music Elphin
Set Dancing Elphin
Elphin Quiz team were presented with the Pat Dennehy Memorial Cup and they will represent Roscommon in Tráth na gCeist in the All-Ireland finals in Sligo on 17th February