60×30 All-Ireland finals
September 26th, 2016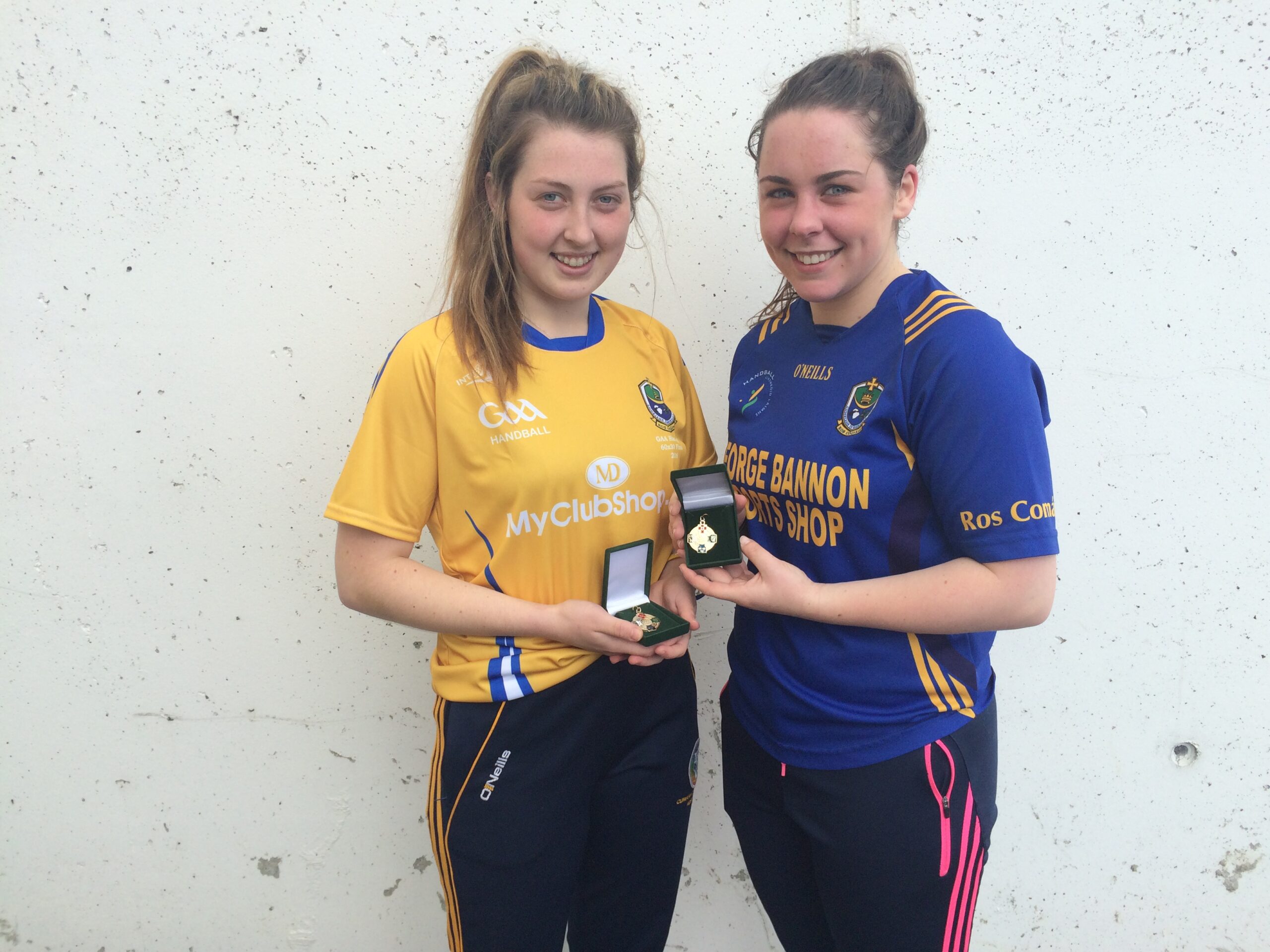 Crinkle, Co. Offaly was the scene for a superb Roscommon double last Sunday as both Fiona Tully and Lauren O'Riordan won their respective 60×30 All-Ireland finals in style.
First up was Fiona's Minor final against Tipperary left-hander Sinead Meagher. Although Fiona's style is more suited to 40×20, her overall handball ability and experience helps cover up any possible chinks in her armour. The early going was tough as Fiona struggled to find a successful serve and was drawn into long rallies with a very mobile opponent. However, once she settled on a hard cross-serve from the right and an occasional soft high lob serve straight down the right wall the returns were much more inconsistent giving Fiona setups which she calmly put away to help her to a 21-13 win.
The start of the second saw the now customary concentration blip from Fiona as she went 0-9 down. The only consoling point is that it has happened so often at this stage she's well used to climbing out of the holes she creates and sure enough, bit by bit she regained control and once she drew level at 12 apiece there was an air of inevitability about the result. As expected Sinead tried very hard, but Tully's class gave her a hard-fought 21-17 second game and the Minor Singles double for 2016.
Lauren O'Riordan has a much different style to Fiona, one which is much more suited to the big alley and she used every bit of it to overcome the tough challenge of Kilkenny's Rachel Hogan in their Intermediate All-Ireland Final. Although Lauren's execution of the 'Kennedy serve' was nearly flawless in the early going, Hogan's returns were just as impressive and by making some great use of passing shots down the left and good killing the Kilkenny girl kept the scores very tight for the first 20 minutes or so. Eventually though, some subtle changes to Lauren's footwork helped smoothen her strokes and gave her much improved control and along with the tactic of volleying the ball much more regularly she took control of the middle of the court and hence the match.
Lauren took the first 21-12 and started the second in spectacular style, going 12-0 up with some superb two-handed power play and clinical killing. Hogan never stopped trying, but was just outplayed for the entire second game, the eventual score of 21-7 a clear indication of the St. Coman's girl's superiority.
With this win Lauren joins the Senior ranks and on this form will be a serious contender for major honours next year.