GAA Handball All Star Awards
June 27th, 2016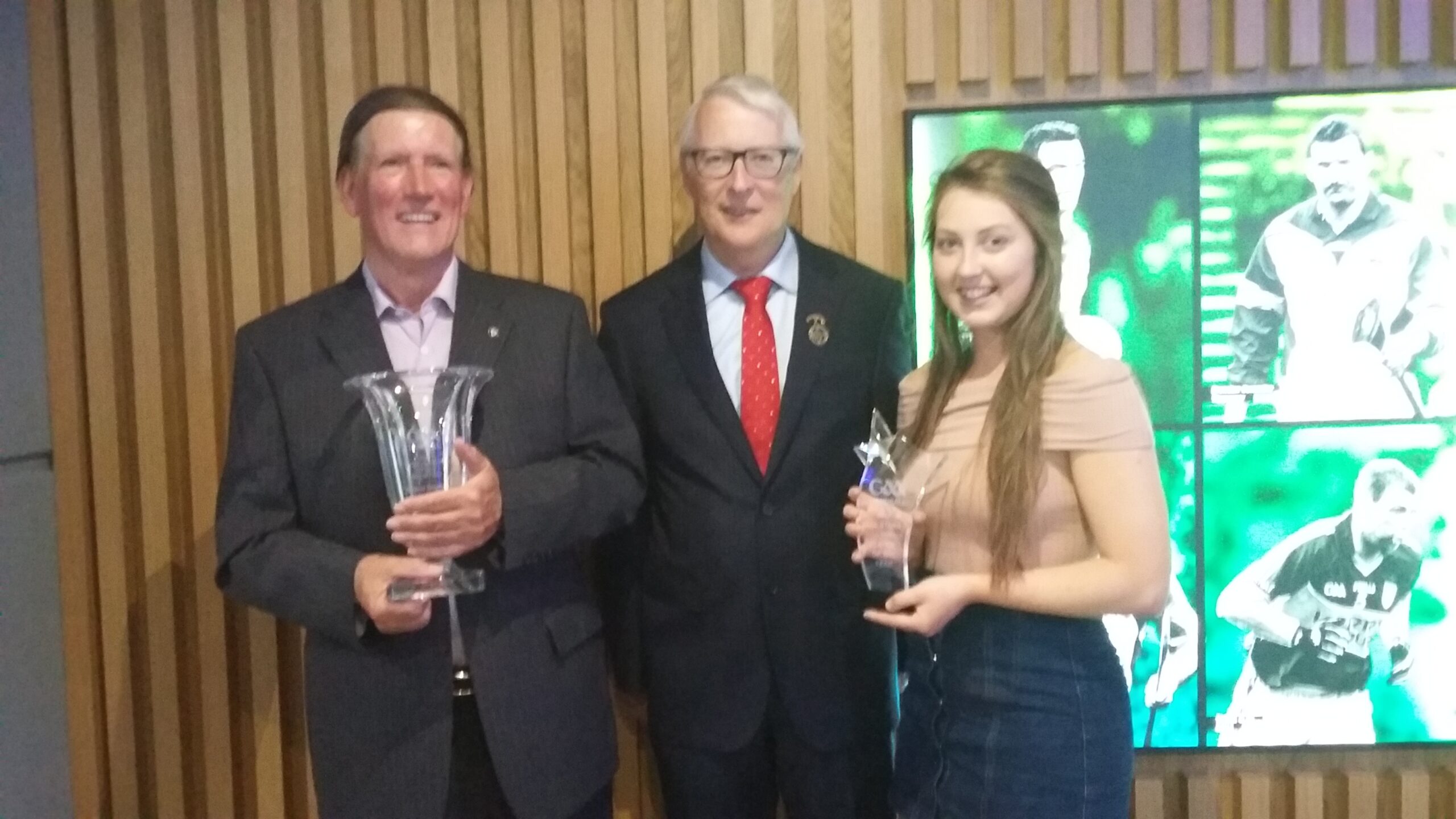 Croke Park was the venue last Saturday for the presentation of two high profile national honours to St. Coman's members.
Michael Naughton, Roscommon's very own 'Mr. Handball' received the Hall of Fame award and it is unlikely there will ever be a more deserving recipient. For virtually all his adult life Michael has been very heavily involved in all aspects of handball – playing, coaching and administration – but it is probably fair to say that his quiet, gentlemanly manner has won him even more admiration right across the handball world.
Michael's playing achievements have probably gone under the radar somewhat, due in no small part to his own modesty, as during 30+ years as a wonderful PRO Michael preferred to give others the headlines while granting his own numerous overage All-Irelands minimal coverage.
Since the mid 1970's his coaching of both boys and girls has seen numerous prodigies win every underage title in the game including a number of World Championships. Right up to the present day Michael can be still be seen in and around the courts in Roscommon meting out quiet words of advise and even fitting in an odd game or two.
The latest standout player from Michael's long line of success is Fiona Tully and she received the 2015 Young Female Player of the Year award at the same ceremony. Fiona had an outstanding second half to 2015 after recovering from a serious back injury which at one stage looked like keeping her out of handball for good. Since her hugely impressive World title win last August, Fiona has won almost every competition she has entered, winning All-Irelands in Schools, Nationals and Minor grades in both courts. If Fiona manages to remain injury-free she really will be one to watch in the coming years