Hyde Park Have Your Part
December 15th, 2016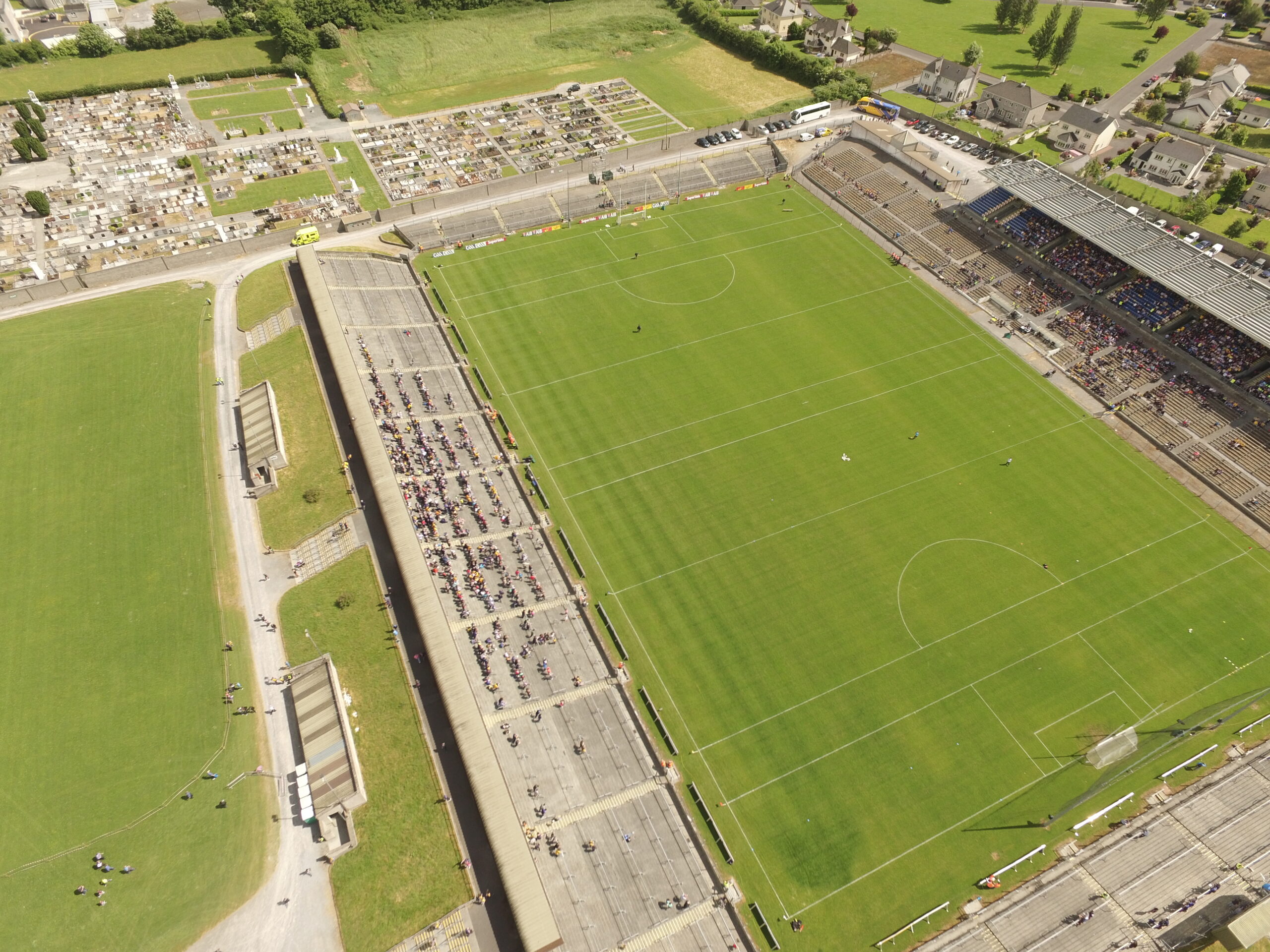 Roscommon GAA are looking forward to a new era with Dr Hyde Park. Everything going well the new Hyde pitch will open to welcome Donegal to Roscommon for round 2 of the Division 1 Allianz League. The days of doubtful games will hopefully be behind us.
In recognition of the fact that Dr Hyde Park has been home to Roscommon GAA for over 40 years a wealth of great memories have been created. People all over the world have experienced great occasions seen wonderful things.
Conor Devaney scored the last point in Dr Hyde Park when Roscommon beat Sligo in the Connacht Championship this June. The very first point scored in Dr Hyde Park was scored we are told by Roscommon Gaels footballer Greg Mc Crann in an underage game against Michael Glavey's before the Roscommon Sligo championship game of 1971 when it opened.
We all have memories of the Hyde, who will ever forget the Gerry Lohan Goal in 2001, Connacht Final of 1980, Dermot Earley's last game in 1985? What about 1978 and the Under 21 All Ireland or The ladies All Ireland Final of the same year?
Did you score in the Hyde? Play for your school, club, or county? Maybe it's something else an occasion, someone you were with. Regardless, we have memories and we can share them.
Mayo People, did you see Aidan O Shea in 2015 as Mayo got 5 in a row? Maybe Leitrim in 1994 there are loads of memories just share them.
Go to www.clubrossie.ie and follow the instructions. It costs just €20 and it's there for the next 3 years.
In addition you can also look at what others have shared. What a wonderful chance to relive old memories and give someone a chance to share their memory too.
You could buy a square to honour a loved one, memories you had with parent or relative that has passed. Fill in your memories and you have a lovely memorial on our virtual Hyde.
This is a low cost way of showing your desire to support Club Rossie and Roscommon GAA as we work to make things great.