President's Award for Paddy Beirne Tremane
March 12th, 2017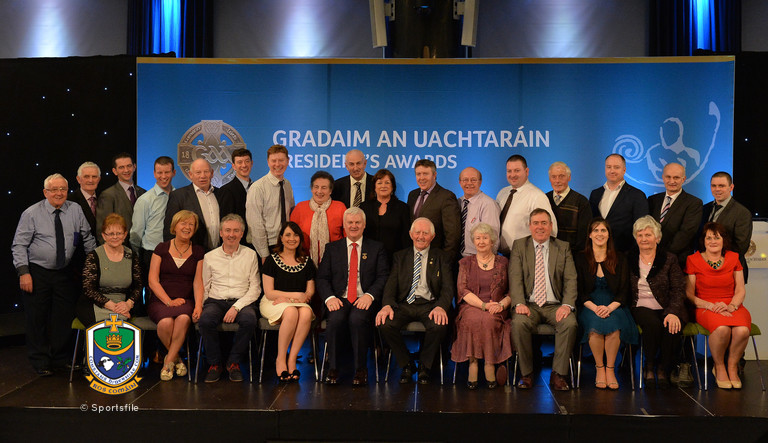 Congratulations to Paddy Beirne, Tremane Hurling Club, who was awarded a Presidents Award "Gradaim an Uachtaráin" on Friday night last in Croke Park.
The awards, organised with the support of Club Championship sponsors AIB and broadcast by TG4, are staged annually by the GAA and provide the GAA President with an opportunity to acknowledge outstanding commitment and long service across the club, and county network from people whose highly valued contribution may not be recognised on the national stage.
The awards are made on a provincial and code basis. As well as Gaeilge, Education and International Awards, the presentation of the annual Dermot Earley Family Award was also made.
Below is the citation that accompanies Paddy's award.
CONNACHT- Paddy Beirne, Tremane Hurling Club, Co Roscommon.
The epitome of safe hands, goalkeeper Paddy Beirne has been a life-long hero to the people of Tremane Hurling Club. Involved since the Club's inception in 1945, he was a prominent figure on teams that won three Senior Championships, two Junior Championships as well as three football titles. He played on the first Tremane team to win a county crown in 1956 through to being part of the 1976 management team that steered them to being the first Roscommon club to win the Connacht title. Quick thinking and reactions were his hallmark and this same decisiveness was put to great use serving every possible role in the club up to the position of President he now holds