Roscommon GAA and Club Rossie launch "Win a House in Dublin"
September 12th, 2018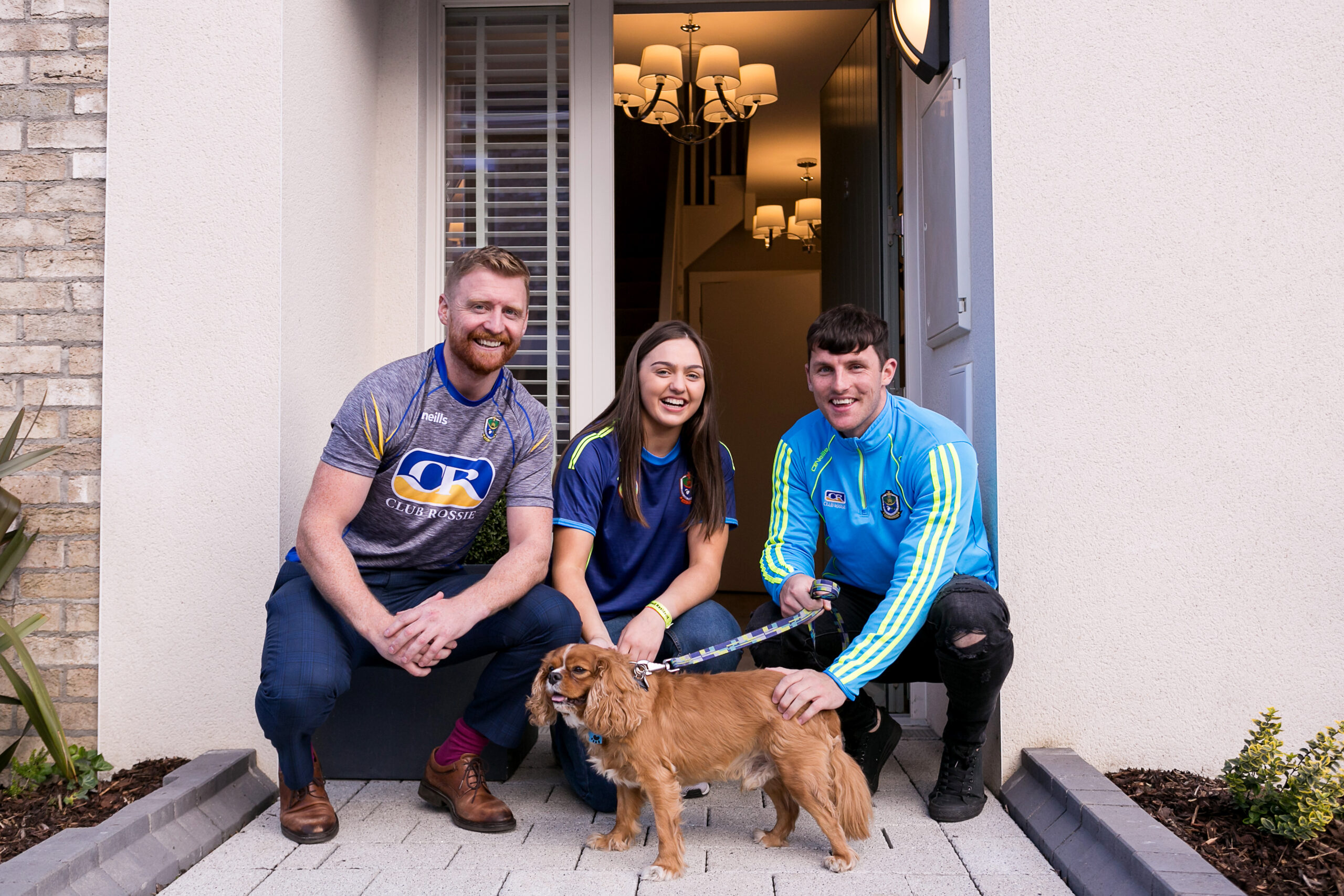 Roscommon GAA, with its commercial and fundraising arm Club Rossie, in partnership with our long-standing supporter Sean Mulryan and his company Ballymore, are offering one lucky person the life changing chance to win a home in Dublin worth €425,000!
Located just 6km from the heart of the city, this beautiful 3 bedroom house in Royal Canal Park, Ashtown, is surrounded by many sought after amenities – Blanchardstown Shopping Centre, the National Aquatic Centre and the idyllic Phoenix Park area are all within close proximity, making this a dream place to call home.
Speaking at the official fundraiser launch, Chairman of Club Rossie, Pat Compton commented,
"Roscommon GAA and Club Rossie are delighted to officially launch this unique project together with the support of Sean Mulryan and Ballymore. We have a fantastic prize on offer that could change someone's life overnight. A prize as special as this is sure to entice huge excitement within the county and beyond, and as a group we are looking forward to channelling national support into our local GAA community."
This fundraiser will run between now and Christmas, with the winner being announced on December 30th in an official draw.
The funds raised will be used to develop the facilities of Dr. Hyde Park and to help implement the strategic plan of Roscommon GAA which includes, the future development of the Dermot Earley Centre of Excellence.
Seamus Sweeney, chairman of the Roscommon County Board noted,
"This project will make a huge difference to the finances of Roscommon GAA. The success of this fundraiser will benefit Roscommon people for generations to come and we are extremely grateful to Sean for his unwavering support. We are looking forward to transforming Dr. Hyde Park into a place of pride for the county as well as a state of the art national resource. We are extremely grateful to the volunteer Club Rossie team who have made a significant difference to Roscommon GAA since its foundation in 2014."
Club Rossie Project Manager, Aidan Brady also added,
"This is a fantastic opportunity to win a superb A rated house, just 15 minutes from Dublin's City Centre. Royal Canal Park is an exceptional residential area – with easy access to main rail lines, bus routes, the M50 and Dublin Airport as well as an array of schools, universities and other top-class facilities nearby."
Roscommon GAA and Club Rossie are excited to be a part of this once in a lifetime opportunity and are looking forward to generating huge support both nationally and indeed from our friends worldwide.
Tickets are €100 and are available now on www.winahouseindublin.com.