Two Rossies honoured at 2018 Gaelic Writers' Association Awards
October 26th, 2018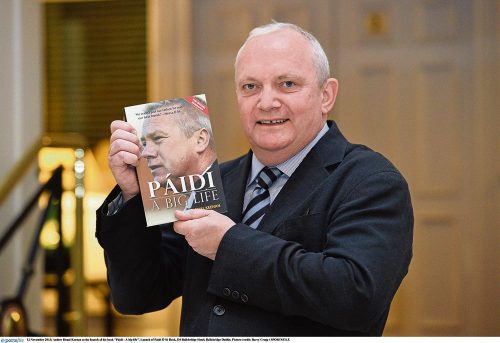 Two Roscommon GAA people are going to be honoured tonight at the 2018 Gaelic Writers' Association Awards
The Prestigious annual Gaelic writers Association Awards are being presented tonight in Dublin. Roscommon GAA PRO Hugh Lynn and Journalist Donal Keenan will be amongst those honoured tonight in Dublin's Woolen Mills, the Roscommon Journalist receiving the GWA Lifetime Achievement Award while Hugh Lynn receives the PRO of the Year accolade.
The other award winners will be Mickey Linden and Ciaran Carey who will tonight be inducted into the Gaelic Writers' Association Hall of Fame.
In addition, Monaghan's Conor McManus has been selected as the 2018 Football Personality of the Year with Limerick midfield dynamo, Cian Lynch winning the hurling accolade.
The citations for the Roscommon winners are…..
This year's GWA Lifetime Achievement award goes to Donal Keenan. Donal worked with the Roscommon Champion and Westmeath-Offaly Independent, before joining the Irish Independent in 1981.
He became the Independent's GAA correspondent in 1985 before moving to the Sunday Times in 1996.
Keenan also worked for 'the Title' (later part of Ireland on Sunday and then the Irish Daily Mail), while he has penned books, including 'Paidi – a big life,' and co-written the autobiographies of Michael 'Babs' Keating and Teddy McCarthy.
Donal's father, also Donal, won two All-Ireland senior medals with Roscommon and was GAA President from 1973-76.
The 2018 PRO of the Year is Roscommon's Hugh Lynn. Lynn is a teacher at Abbeycartron National School (Elphin), and a columnist with the Roscommon Herald.
Éire Óg man Lynn has been Roscommon PRO since late 2015, and his co-operation and professionalism in dealing with the media sets him apart.