Roscommon Legend Séan McDermott announces his retirement
January 6th, 2019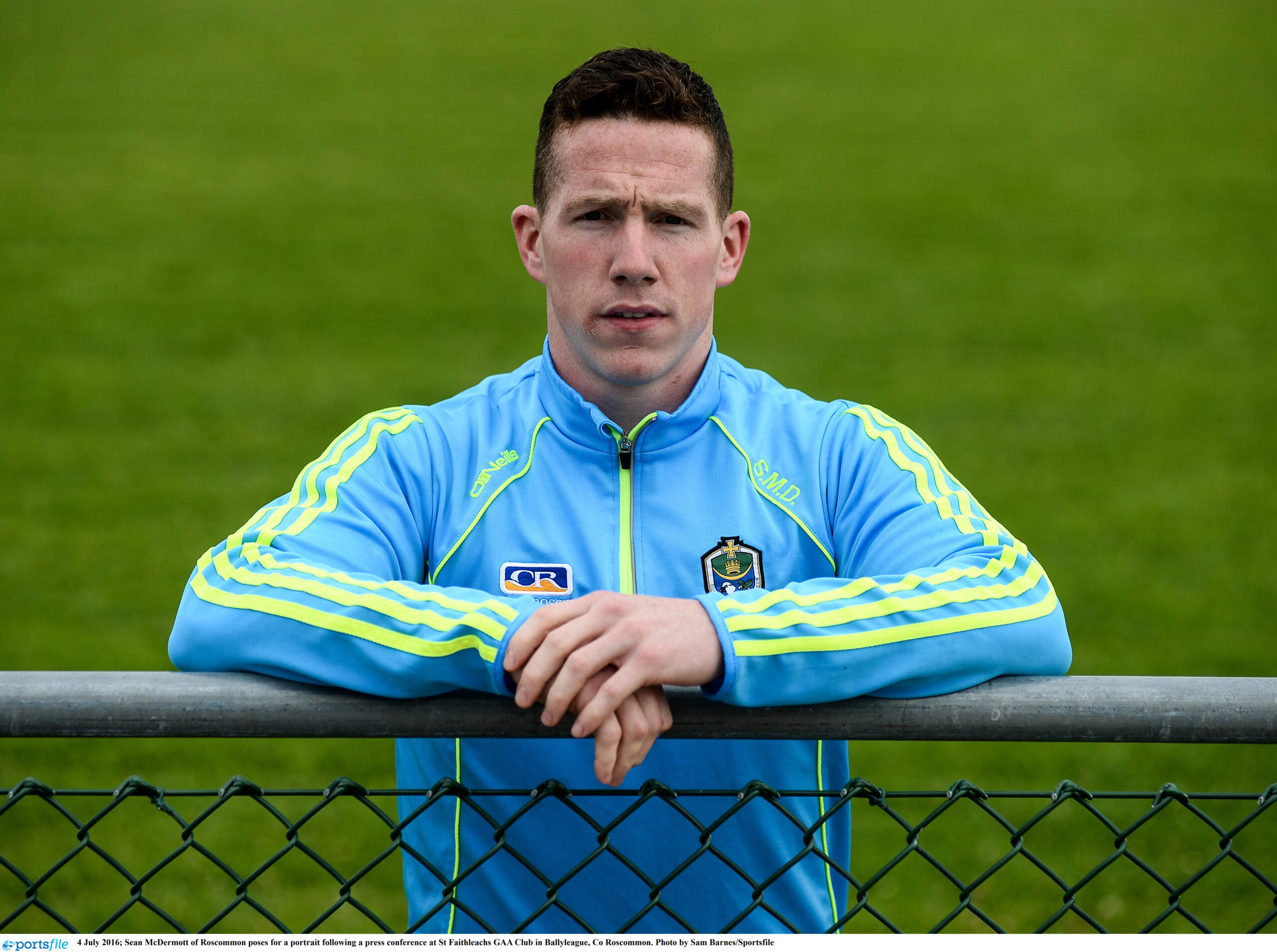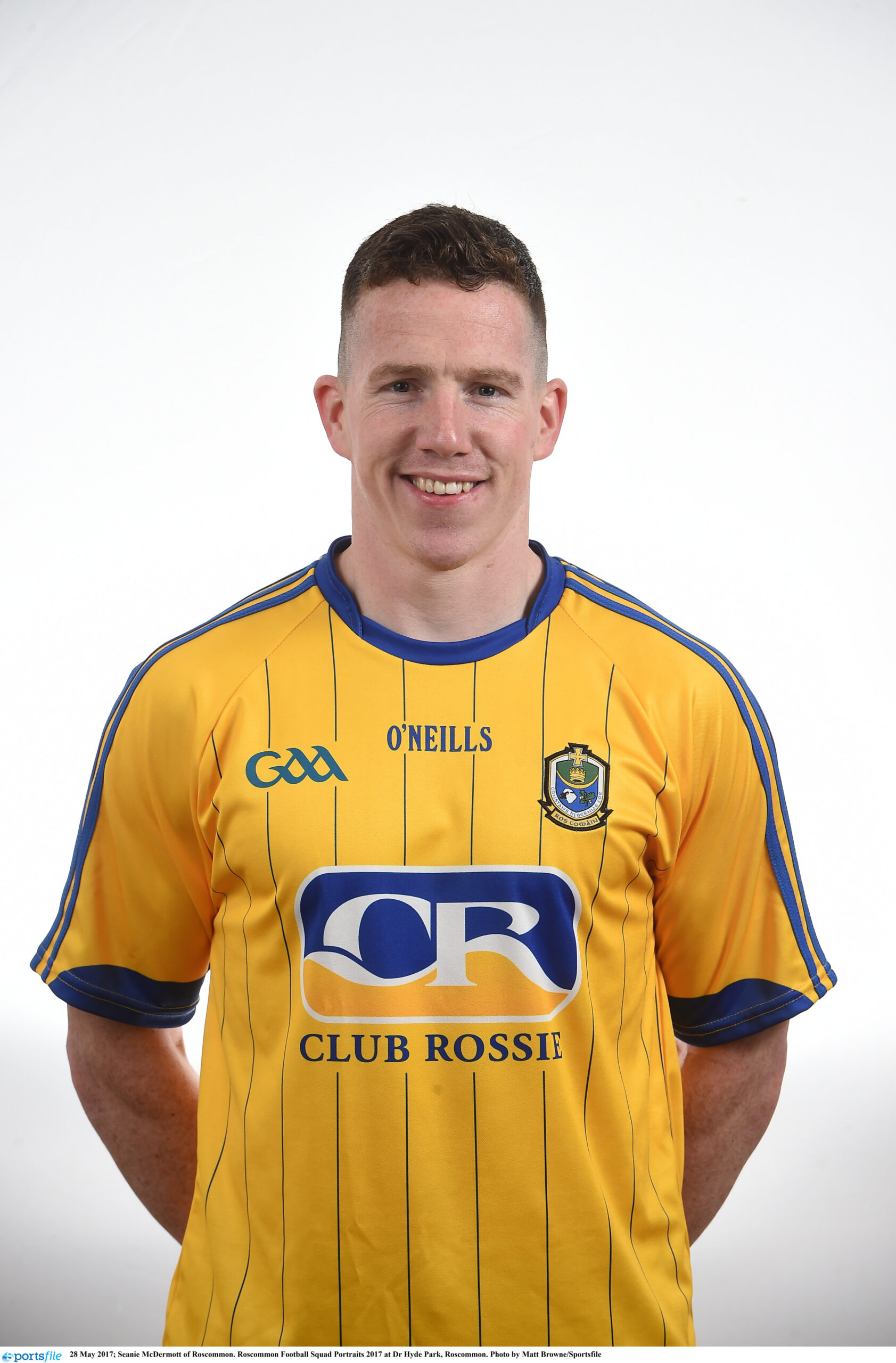 Former Roscommon Senior Football Captain Seán McDermott announced his retirement from inter-county football today Sunday, January 6th, 2019. In a statement he said
"Today I officially announce my retirement from inter-county football.
It has been a great honour to play for Roscommon over the past 17 years, from minor level through to senior, and I have been privileged to have met, and played with, some great people along the way.
I would like to take this opportunity to thank all players and management teams, past and present, whom I have been involved with and wish them all good health and success in the future.
I would also like to sincerely thank my club Western Gaels for all their help and support throughout my time with Roscommon, and I look forward to playing with them for many years to come.
To the Roscommon supporters; a massive thank you for all the support over the years, through good times and bad.
Finally, to my family. I will be forever grateful for everything you have done for me. Your support, loyalty, and understanding allowed me to play for Roscommon at the highest level, and for this, I thank you sincerely.
I am looking forward to my next chapter in life, as I build on the success of the business, I have recently started in Ballaghaderreen, and which allows me to channel my passion and skills as a barber.
It was a huge honour to play for Roscommon for so long and I have nothing but great memories.
I am now looking forward to becoming a great supporter in the years ahead.
Seán McDermott
Seán has been a member of the Roscommon Senior intercounty panel since 2005 when he made his league debut against Leitrim in Cloone on April 3rd, 2005 and his championship debut against London in the Connacht GAA Championship the following month on the 29th of May 2005.
Seán captained Roscommon in 2008, won two Connacht Senior Football titles, his first in 2010 and his second in 2017, in 2014 he was a member of the Connacht Team that won the Railway cup for the first time in 45 years and was also a member of the Irish Compromised Rules team in 2010. In addition, he has two Sigerson winners' medals from 2004 and 2005 when he played with Sligo IT.
Known to all as Seánie Mac he has played 178 times for Roscommon including 49 championship matches for the County and 96 National Football League games. In fact, from the day he made his championship debut for Roscommon on May 29, 2005, Seán started every national league and championship match Roscommon played right up to and including the All Ireland Quarter Final Replay against Mayo in 2017. His final game for Roscommon was the final Super 8 match against Dublin in Croke Park on August 5th, 2018.
Seán played in all 4 divisions and has played against all other counties while representing Roscommon with the exception of Derry and Waterford.
Seamus Sweeney, Chairman of the Roscommon GAA Co Board, praised McDermott's contribution saying "Seán's retirement today brings to an end the phenomenal inter-county playing career of one of our best servants. The longevity of his career is a testimony to his preparedness and attention to detail. An exceptional leader on and off the field he helped many new players become settled members of the Roscommon Senior panel. Seán only ever wanted to play for Roscommon and made 178 appearances in the Primrose and Blue, a magnificent achievement. "
Gary Jordan of Western Gaels club stated that "Seánie is the benchmark for all players, his career was so long, unbroken service, never injured and always available for his club. It's hard to think that there will be many more like him"