Statement by Roscommon Chairman on passing of Pat Dennehy
May 2nd, 2017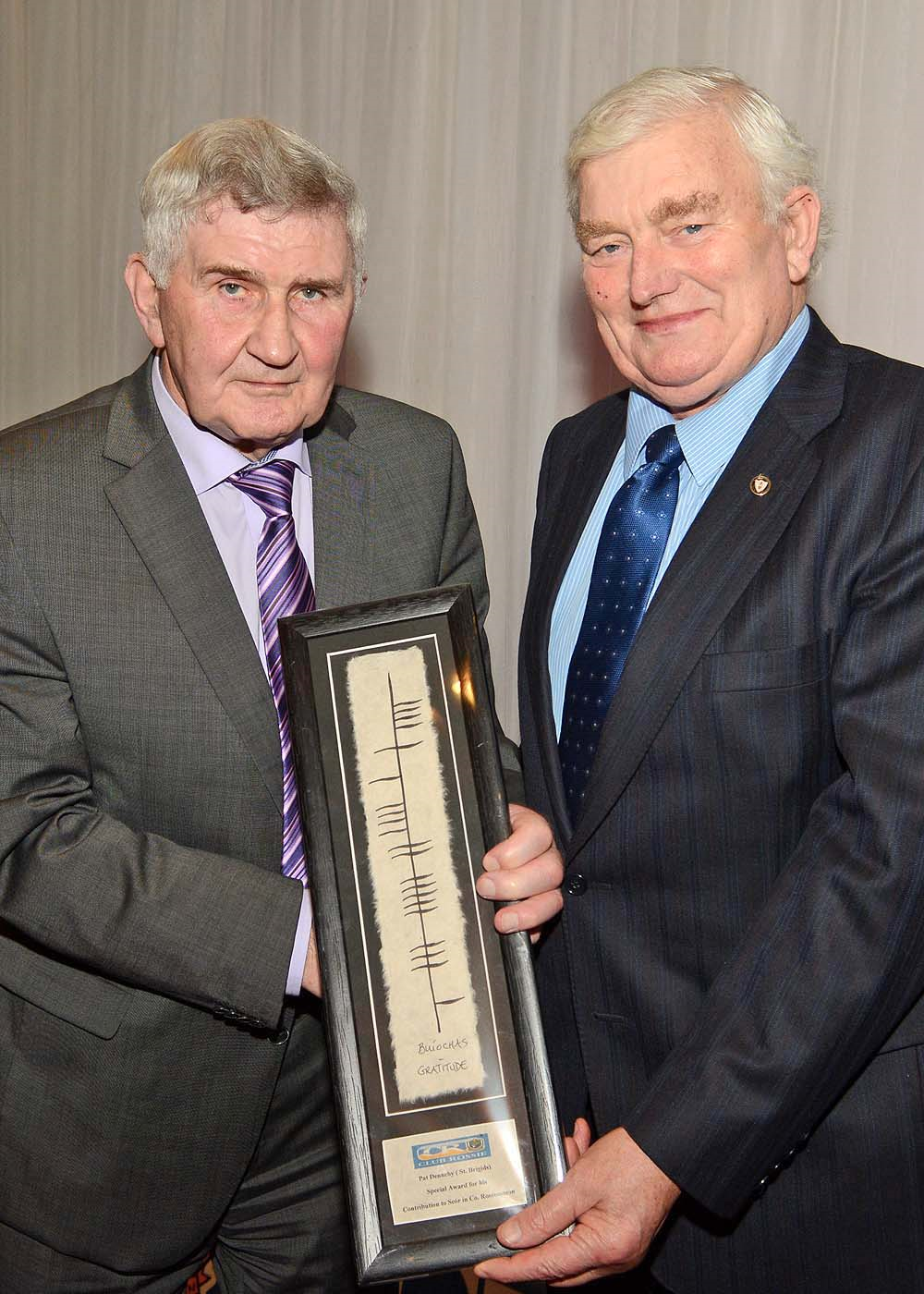 Speaking today Chairman of Roscommon GAA Seamus Sweeney said he was saddened to hear of the passing of Pat Dennehy of St Brigid's GAA Club.
The Dennehy Family is synonymous with Roscommon GAA and the family have been loyal servants of the association for many years. On my own behalf and on behalf of Roscommon GAA I extend deepest sympathy to his wife Tess, daughter Diane and Grandson Dylan.
Pat Dennehy was a constant in St Brigid's Kiltoom and was always to be seen filling some role at matches there, However, Pat's contribution to the GAA was much more than that. He was Mr Scór in Roscommon for many years and held various roles in Scór at both County and Provincial level. In fact, this Sunday in Belfast Pat was due to be honoured for his lifetime contribution to Scór.
Pat was a devoted Rossie of course, however he was also a dedicated family man and took great pleasure in all family achievements, in addition, he was a very proud St Brigid's man. We'll all remember St Patrick's night 2013 when Pat welcomed home the All-Ireland Champions with a song "By the Light of the Moon". A very proud night for him and St Brigid's.
In St Brigid's he made his mark and at his time of passing was Vice President of the club, a man who contributed over 50 years to the development of St Brigid's GAA club.
We'll miss his face, his smile and his book of tickets all things we associate with any volunteer and while the press box in Kiltoom will be an emptier place for your passing Pat our lives are fuller for having known you.