"Win 200 Grand" Update
April 1st, 2023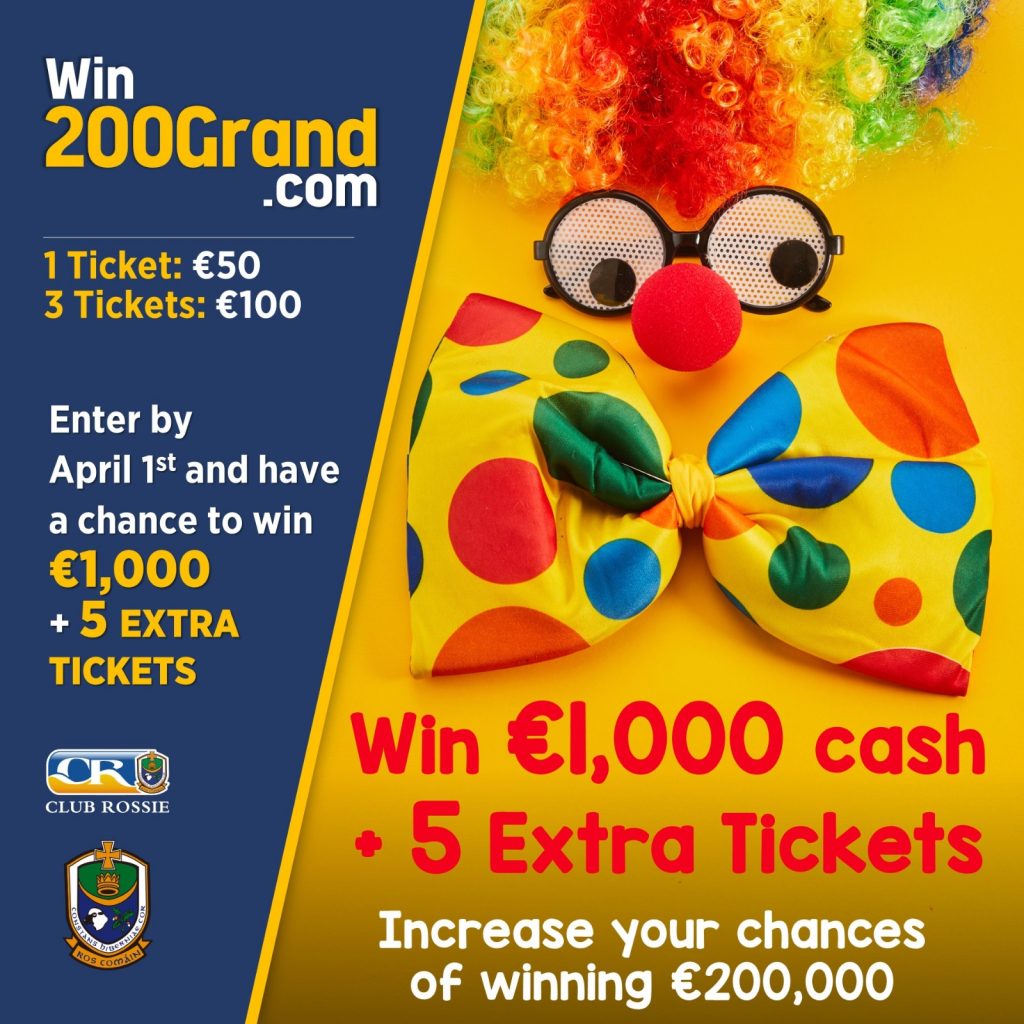 Fancy winning an incredible €200,000? Well here's your chance.
Roscommon GAA & Club Rossie recently launched our latest fundraiser known as
"Win 200 Grand" where one lucky winner will win an amazing cash prize that could
change their life. Tickets are just €50 or 3 for €100.
Everybody who buys a ticket will also be entered into all the Win200Grand.com
bonus draws where you can win extra tickets, weekends away, and cash prizes.

"We've already received a huge reaction to the draw with great support from across
the country. We've also sold tickets in Europe, and America as well as in
Australia and Asia," said Aidan Brady, Commercial Manager, Roscommon GAA &
Club Rossie.

The next bonus draw is this weekend and the prize is €1,000 and 5 extra tickets! Everybody
who has bought a ticket already or buys a ticket before 11:59 pm on April 1st will be automatically
entered into the draw and all bonus draws after that.

Recent bonus draw winners include Michael Miley (Sandyford Dublin 18) who won
10 extra tickets and Peter Mulvihill (Ballinasloe, Co. Roscommon) who won our St. Patrick's
Day draw of 17 extra tickets.

Roscommon GAA & Club Rossie have already enjoyed two hugely successful draws
in recent years including Win A Home in London and Win A House in Dublin.
For more information about the draw visit Win200Grand.com.