All Ireland Scór details
April 7th, 2019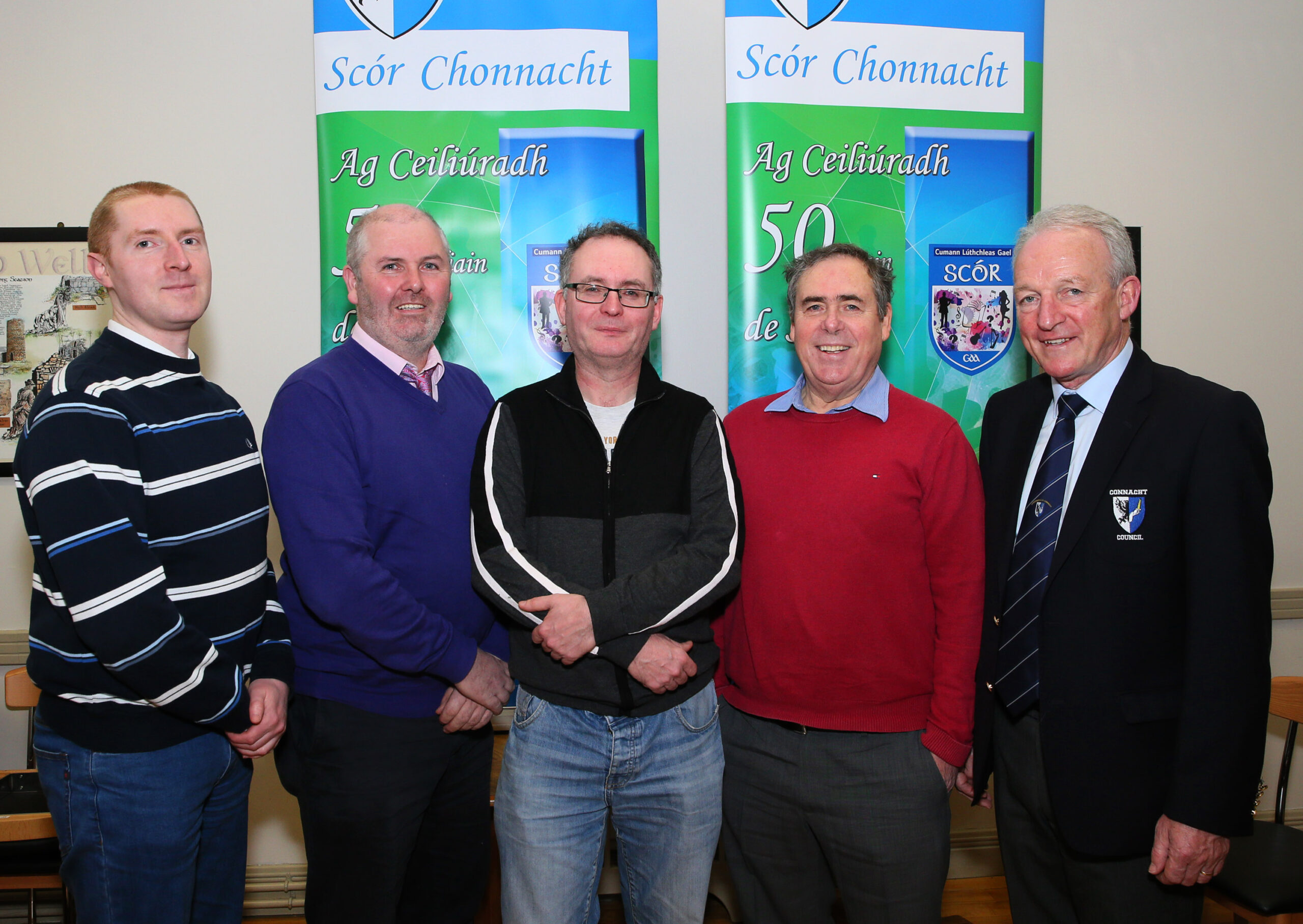 The town of Castlebar in Co. Mayo will become the epicentre of Irish Culture this weekend, as the T.F. Theatre plays host to the prestigious G.A.A. All Ireland Scór Sinsir Finals. With 2019 marking the 50th year of the Scór movement, a wonderful spectacle of Irish music, song, dance and drama is planned to commemorate this very special element of the G.A.A. What was started by Cork man Derry Gowan back in 1969 to provide a social outlet for club members during winter months, has grown into a fantastic source of pride and enjoyment for competitors, families and parishes all over Ireland and an important avenue for the promotion Irish culture, a founding objective of the G.A.A.
Despite the fact that all Scór activities begin in earnest at a local level in club houses, community centres and living rooms, the All Ireland Finals have always been held in some of the country's finest venues, Belfast's Waterfront Hall, the Gaiety in Dublin and the famous Green Glens Arena in Cork to name but a few. Therefore it is with great pride and honour that Connacht GAA welcomes the throngs of Scór faithful to the West of Ireland and to the T.F. Theatre to celebrate the Golden Jubilee Finals of the Association's cultural wing.
Connacht is represented by the cream of G.A.A. talent in the seven Scór events. Roscommon club St. Dominic's begin proceedings as they vie for honours in the Rince Foirne. Micheal Burke from Ballindereen Co. Galway competes in the Solo Singing and Roscommon's Michael Rock from Elphin contests the Recitation/Storytelling. Leitrim champions Aughnasheelin will compete in the Ballad Group discipline and Achill from Mayo go in search of Ceol Uirlise honours. The Elphin club will look to make it two titles on the day as they are also representing the province in the Léiriú competition. Finally, reigning All Ireland Champions Aughamore from Mayo will hope to retain their Set Dancing title on home soil.
The competitions begin at 3 pm on Saturday, April 13th. Prior to this, all five Connacht counties will take part in the All Ireland Table Quiz in the neighbouring De La Salle Hall at 11 am. Tickets are available through all G.A.A. County Boards or by e-mailing Connacht Scór secretary, Thomas Murray on scor.connacht@gaa.ie Tickets are priced at €20.
The night before, Friday, April 12th, Connacht G.A.A. hosts an exceptionally special free celebratory concert. This unique event will showcase groups and individuals that have achieved All Ireland Scór success in the various disciplines over the past five decades. Not only does this concert offer a night of memories and nostalgia, but it will feature an array of extremely talented G.A.A. members in a relaxed and engaging programme. This event commences at 8 pm in the Ruby Room of the T.F. Royal Hotel.
So with all this on offer, there is little doubt but Castlebar is the place to be this weekend. Come and join Connacht G.A.A and cultural enthusiasts from the four corners of Ireland as they celebrate Scór's 50th year.
Remember you can follow all the action live on TG4's YouTube channel and keep up to date with all Scór activities online through the GAA Scór Oifigiúil and Connacht Scór pages on Facebook.