An Interview with John Joe Nerney
December 13th, 2009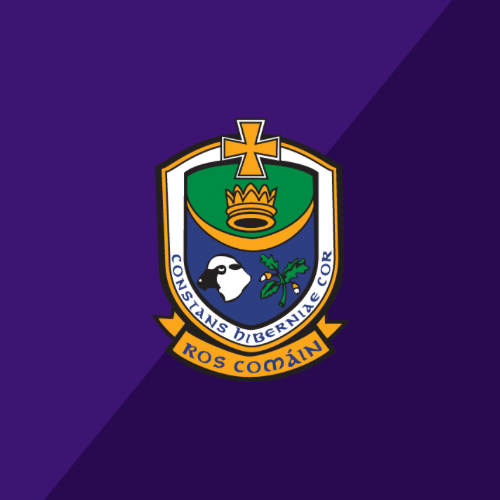 (Interview by Michael Fahey, then County PRO, in Summer 2009)

John Joe Nerney became President of Roscommon County Board this year. A member of the Boyle club he won All-Ireland medals at minor and senior levels as well as Connacht Senior championship medals. In this interview, he reminisces on his involvement in the GAA.
John Joe where did your interest in the GAA begin?
John Joe Nerney As a youngster I went to school in Belagh NS between Ballinameen and Croghan. A teacher in the school bought a football for me and one day my uncle thought that I broke a window in the house with the ball and he put a knife through it!! Later on, we got another ball and myself and my brother tied a string to it and we practiced kicking it around the fields at home.
How did you get involved with club football?
That came about in 1938 when Martin Regan, a Boyle man began a minor team in Boyle. Martin owned a bicycle shop in Patrick Street and Boyle won two minor titles in 1938 and 1939. Martin played a big part in helping Roscommon win the All-Ireland title in 1939. I was a member of the 1939 panel. They were a great team—Phelim Murray, Liam Gilmartin, Bill Carlos, and Gerry Kilduff. We beat Monaghan in the final.
After the 1939 minor championship how did your involvement continue?
I played minor again in 1940 and I had won minor titles in 1938 and 1939. Boyle were beaten in the minor final in 1940 by Tarmon after a replay. Bill Carlos missed the drawn game but he cleared us all out of his way in the replay and Tarmon won.
I must say that all the time Dan O'Rourke was a wonderful man. Roscommon would have never won anything without him. He opened his house to us and we had the full run of the place.
When did you first play for senior for Roscommon?
That was 1944 against Sligo in Boyle. I had been all day on the bog the Saturday before the game. I came on as a sub in the second half. We beat Galway in the Connacht final and Cavan in the All Ireland semi-final.
What are your memories of the All-Ireland final?
I felt very nervous in that match. I was marking Tadgh Healy. I remember struggling for the ball with him and winning the struggle and keeping the ball on the ground. We had a rule in training KTBL—keep the ball low. We did that against Kerry and beat them. I also remember the huge crowds at the game.
What was training for those games like?
We went to the old Infirmary in Roscommon town and also trained in Tarmon. We trained twice a day morning and evening. Running in the morning and football in the evening. Our trainer was Billy Keogh a Waterford man. We practiced kick passing a lot . We had very little hand passing but did use fist passing in practice.
After the 1944 win you lost to Mayo
That's right but we played very badly. They didn't do it to us in 1946 though!
Tell us about 1946
The 1946 team was our best team. We knew each others play well. In 1946 Mayo objected to us and there was a replay. We met again and there is a famous photo of the two teams together before the replay started.
In the semi-final, we played Laois. I remember Tommy Murphy playing that day. He was a huge man. Gerry Dolan our goalie made some great saves in that semi-final. Gerry was a fine man and very popular
We drew our first game with Kerry and the replay was put back for a month because of the harvest. I feel we were over-trained for the replay. Our feet felt very heavy. I am not making excuses. The best team won. The best team always wins!!
Turning now to 1947 what do you recall of that campaign?
In 1947 we won Connacht again. We met Cavan in the semi final and they beat us. Tony Tighe was playing that day. It seemed that there were three Tony Tighes playing. He was everywhere. In those days backs were supposed to stay back but not Tony. He was all over the place. A wonderful footballer
After 1947 what happened?
I continued to play with the county until 1954. I always say that the team was capable of winning more. That team was good enough to continue. We did lose Liam Gilmartin. We would have won a few more All Irelands if we had him. Bill Carlos was also a huge loss while some players were playing for a long time. Maybe more could have been done.
Liam Gilmartin has said that you were pound-for-pound the best forward to play for Roscommon. Would you agree?
No, I would not, but it's nice to hear. Liam Gilmartin was always a fair man. I want to say that in Roscommon team s there were no divisions. We were all treated the same. And all were equal. Nobody was made feel small
When did you stop playing county football?
In 1954 but I should not have been playing at all. I played in the All Ireland semi-final in 1953 against Armagh. I was marking Sean Quinn. I kept him off the ball. I got bottles and everything thrown at me. I didn't foul or dirty him I just kept him off the ball.
When did you finish playing altogether?
In 1962 against Ballyfarnon in Croghan I realised that my timing was gone but I did play a bit up to the early 1970s.
What memory stands out for you of your time playing football?
It was great to go in training with the county team in 1944. They were great times and I made great friends.
Were you a special team?
We were. You had two great midfielders –Eamon Boland and Liam Gilmartin. They were the best midfielders in Ireland and they could beat anyone.
Who was the best opponent you came up against?
Tom O'Sullivan from Galway. I played on him a few times and I remember being able to count the cogs on his boots when he was going high for the ball. I also admired Gilmartin, Phelim Murray, and Bill Carlos, while Des Boyd and Jimmy Creighton were also great footballers of my time.
I also thought that Tadgh Healy (Kerry), Dinny Lyne also of Kerry, John Forde (Mayo), and Frankie Stockwell (Galway) were other county footballers that stand out in my memory.
What is your opinion of Roscommon football currently?
It is very good. A lot of good young players. I don't think there has ever been as many good young footballers in the county. I can see a very good senior team in two or three years.
Finally John Joe how do you feel about being President of Roscommon County Board?
I feel very proud to hold this position with Roscommon