An Interview with Peter Domican
December 10th, 2010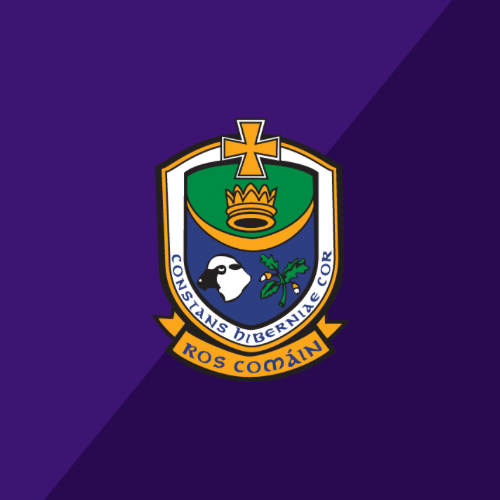 (Interview by Michael Fahey, which originally appeared in the 2010 Senior Football Championship Final programme)

Peter Domican Roscommon Senior Football Captain reflects on a season that started badly for Roscommon but, as summer arrived, the performances of the team became part of Roscommon football folklore culminating with the magnificent win in the Connacht Final and a fighting performance in the All Ireland Quarter-Final in Croke Park.
Peter how did find out you were going to be captain for the 2010 season?
Peter Domican: Fergie contacted me before the start of the league and asked me if I would act as captain for a few games and to see how it would go. I accepted and it carried on from there. He wanted me to lead by example on the pitch
Were you surprised?
PD I was. There were a lot more experienced players on the panel besides me. This is only my second year on the panel and it came out of the blue.
Had you been captain before?
PD I had never captained a Roscommon team before but I had been captain of a few underage teams in my club St Brigids.
When you became captain did you see yourself playing any particular role or was it just a matter of just standing in for the toss at the start of the game?
PD. Nothing specific just leading by example and encouraging players around me and talking to players to get the best out of them.
Did the role of captain impact your own game?
PD No not really. I would talk to players around me anyway and also encourage them so it didn't really impact on game.
Did the role of captain bring extra pressure on you?
PD No I didn't feel any extra pressure on me at all
The league campaign in the Spring was poor. As captain how did you feel about the team's league performance?
We were all aware that this was so. It was due to a number of factors-new players, younger fellows coming in, new tactics, a number of experienced players injured It's hard to gel as a team with this situation and also a number of the team were playing in Sigerson. We improved as the league went on but it's hard to pinpoint anything in particular to explain our form.
At any stage were you told that you would be continuing as captain?
PD No not really it just continued.
After the league had ended and Roscommon had been relegated did you still feel that the team had turned a corner?
PD. No. We felt that we had a good panel of players. In our last league match against Sligo, we were without seventeen players that we could not choose and yet we lost by a few points. Karol Mannion played his first game of the season that day. We knew that we had a strong panel going into the championship and we could gel into a good side.
Prior to the London game and especially on the day of the game, there seemed to be a sense of apprehension among the panel about the game. As captain how did you feel about the team's chances against London?
PD We were over in London just to do a job. The media were building up London and we had a lot of players who hadn't played there before. So we talked to the older players about London and playing in London and we knew if we got on and played well we would win.
Was there any stage in the game when you felt that Roscommon were under pressure?
PD No not really. I thought that we had a good start and were playing well. We may have relaxed a bit in the second half and maybe we should have pushed on a bit more in that half.
Did Mark O Carroll's injury affect the team?
PD No. We were not aware that Mark had suffered such a serious injury. Everyone was concentrating on their own game and getting on with the game.
Confidence seemed to grow within the camp after the London victory. How did preparations go for the Leitrim game go?
PD Training went well. We were playing a lot of challenges and we were playing well. Training was comfortable as well and there was competition for places. We were pushing each other and this is what you want. Everyone knew that there were places up for grabs and that pushed us on.
There was pressure on us because it was a home game and the pundits had made us favourites. The fact that it was Leitrim we playing probably made us favourites but we knew it was going to be tough; every game against Leitrim is tough.
Did the fact that ye were favourites make it hard for the team or do you pay any heed to that sport of stuff?
PD. No, not really. We knew that if we played well we would beat them and if we didn't we would lose. It didn't matter if we were favourites. We had to play well to win.
In the first half Roscommon were tentative. The second half saw a transformed performance. What brought about the change?
PD I felt we played well but they scored a lot of frees. We trended to start a lot of games slowly and then come into it. I don't know if anything changed. We just came out and played with confidence, confidence in ourselves and won the game.
How did the panel approach the Sligo game?
PD. We looked a lot at the videos of Sligo. We knew that if could dominate the Sligo midfield, keep Mark Brehoney and David Kelly quite we had a great chance. Mike Finneran and Karol Mannion could do the job at midfield while Seanie McDermott and Seanie Purcell could handle Kelly and Brehoney, while Donie could deliver the scores.
Despite Roscommon's poor competitive record in 2010 there was a huge air of confidence among the squad in the week leading up to the Connacht final. Our last competitive game in Castlebar in 2009 had been very poor .Can you explain the reason for this confidence
PD As I said we had played a number of challenge games in the build up. We had played Down with an experimental team and had played well losing by a few points. You can only beat what is put in front of you so Sligo were there and we felt we would beat them. We had the talent to beat them and the confidence was there to do so.
Your second year on the panel and now captain of a team in a Connacht final. How did this feel?
PD A very proud moment for me and my family. I never expected it and it was great.
At any stage in the final were you uneasy?
PD I knew that they would come back at us and they did. But Johnny Dunning won the vital free towards the end and Donie knocked it over. Then Kevin Higgins made a vital block down and we regained possession from that.
How did you feel when Donie's free went over?
PD. Brilliant. I found it hard to believe.
The reaction of the Roscommon fans was fantastic. When you looked down on the crowd with the Nestor cup in your hand it must have a special moment.
PD. Marvellous. It brought memories of 2006 and Ennis when the crowd came out on the pitch. It made up for all the hard work and the disappointments of the previous year and a half.
To play well in the championship is important and winning Connacht proved to ourselves and to everyone in Ireland that we were a good side.
You are now Connacht champions. In the All Ireland quarter-finals you faced Cork, the favourites for the All Ireland. What were the expectations among the panel?
PD.WE had looked at their games and we had seen them play Limerick. They hadn't play particularly well. We had played Limerick a few times in the last year or so and had beaten them and been close to them in every game. We felt we had a great chance against Cork.
We felt if we could stop them getting going and winning possession and prevent them getting the ball into the full forward line that we could win. We needed to put pressure on them and match the level of intensity that they had and we felt we could do that.
The occasion was huge and we were probably a bit overawed. We did play well in the first half but the strength in their panel told. They could bring two All Stars and it is hard to counteract that.
There was a huge sense of disappointment among the panel and management after the game.
PD. People expected us to be blown out of the water but we were level at half-time with them. We were disappointed as we genuinely believed that we could beat them. During the game we felt that also.
The reaction of the media and the Roscommon fans after the game was very positive. Looking to 2011 what are your hopes for the new season given the raised expectations in the county?
PD. Well, we would hope to reach the Connacht Final and win it. We have this year's U21Ss coming up and the experience we have of playing the likes of Cork will be beneficial. We shouldn't fear anyone and hopefully, we can do Connacht again next year.
We wish you Peter, you colleagues and team management all the best for 2011 and all Roscommon supporters are genuinely delighted with the memories you gave us in 2010