Dermot Earley Inducted into GAA Hall of Fame
August 18th, 2016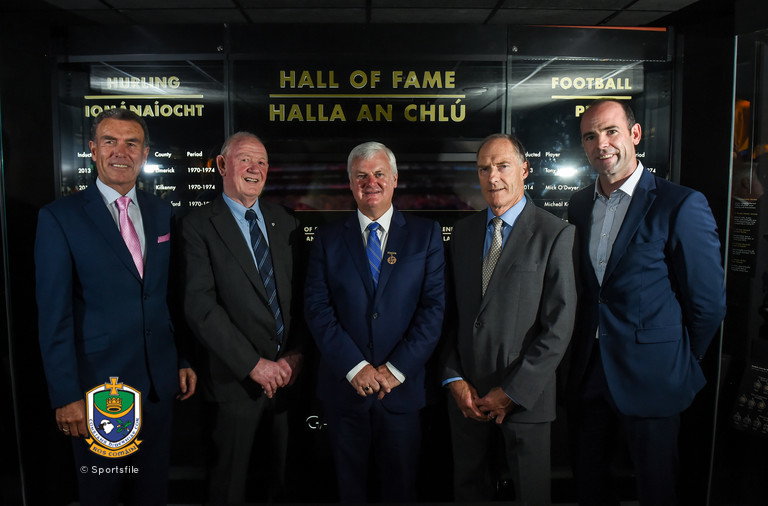 The GAA Museum at Croke Park has announced the induction of four more players into the Hall of Fame for 2016.
Former greats – Galway hurler John Connolly and Wexford's Tony Doran along with Kerry footballer John O'Keeffe and Roscommon's Dermot Earley were honoured.
Uachtarán Chumann Lúthchleas Gael Aogán Ó Fearghail congratulated the players on being named on the prestigious list which acknowledges their massive contribution to the GAA at the highest level over a prolonged period.
He said: "I am delighted to welcome four legends of our games as the latest entrants to the Hall of Fame in light of their fantastic contributions to the games and to the GAA as a whole.
"These men left an enduring legacy having helped define the GAA experience for a generation of our supporters.
"They remain to this day synonymous with all that is good about our great Games – inspirational warriors and sportsmen who played an important role in preserving and nurturing football and hurling for future generations.
"Dermot Earley, John O'Keeffe, John Connolly and Tony Doran are fully deserving of this distinction and it's another opportunity for us to pay respect and gratitude."
Niamh McCoy, GAA Museum Director, added: "The Hall of Fame acknowledges and celebrates the outstanding performances of some of our games most memorable players".
In 2015 the GAA Museum welcomed over 137,000 visitors, of which 40% were from overseas and it has been consistently ranked as one of the Top 5 visitor attractions in Dublin on the influential TripAdvisor website. The museum houses a vast collection tracing the birth and growth of Gaelic games and most recently opened a new exhibition Ireland's Olympians.
Text GAA.ie