Scor na nOg Finals
December 29th, 2017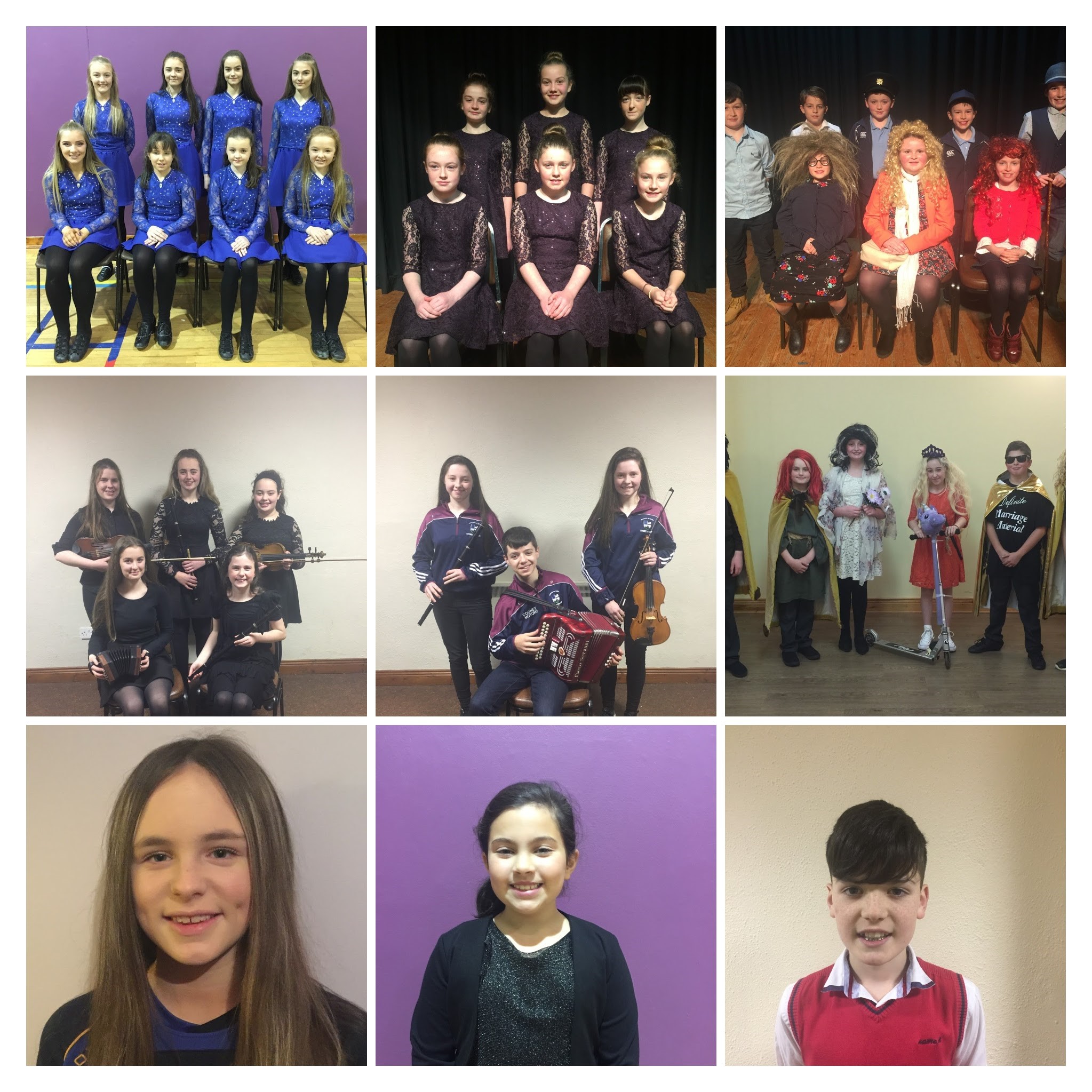 Our finals were postponed in early December due to heavy snow and our finalists have had to hold off until January to showcase their talents. On Friday 5th January the various clubs will travel to Elphin Community centre to perform and find out who will be crowned County Champions.
The Connacht Finals will take place in Claremorris on the 14th January. Elphin G.A.A club have already been crowned County Champions in Tráth na gCeist and have been awarded The Pat Dennehy Memorial Cup.
This will be a fantastic night of entertainment where the young people of Roscommon will perform in the hope of bringing glory back to their parishes. Please come and support the young people in your area. The tickets cost €10 and can be bought at the door. The competition starts at 7 pm sharp.
Scór na nÓg Finalists
Figure Dancing: St. Dominic's, Roscommon Gaels, Shannon Gaels, St. Aidan's
Solo Singing: Saoirse Murray(Kilbride), Ciara Mulheir(St. Croan,s), Joe Cunnane (St. Croan's), Maeve Bhurton (Ros Gaels)
Recitation: Katie Heneghan (St. Aidan's), Patrick Mullooly (St. Dominic's A), Roisin Kenny (St. Dominic's B), Rose McGreevey (Shannon Gaels B)
Ballad Group: Kilbride, St. Croan's, St. Dominic's A, St. Dominic's B,
Léiriú: Oran, Elphin, Kilmore, St. Dominic's
Ceol Úirlise: Kilbride, Roscommon Gaels, Boyle, Elphin
Set Dancing: St. Dominic's, Elphin