ScÓr na nÓg Traith na gCeist
December 6th, 2017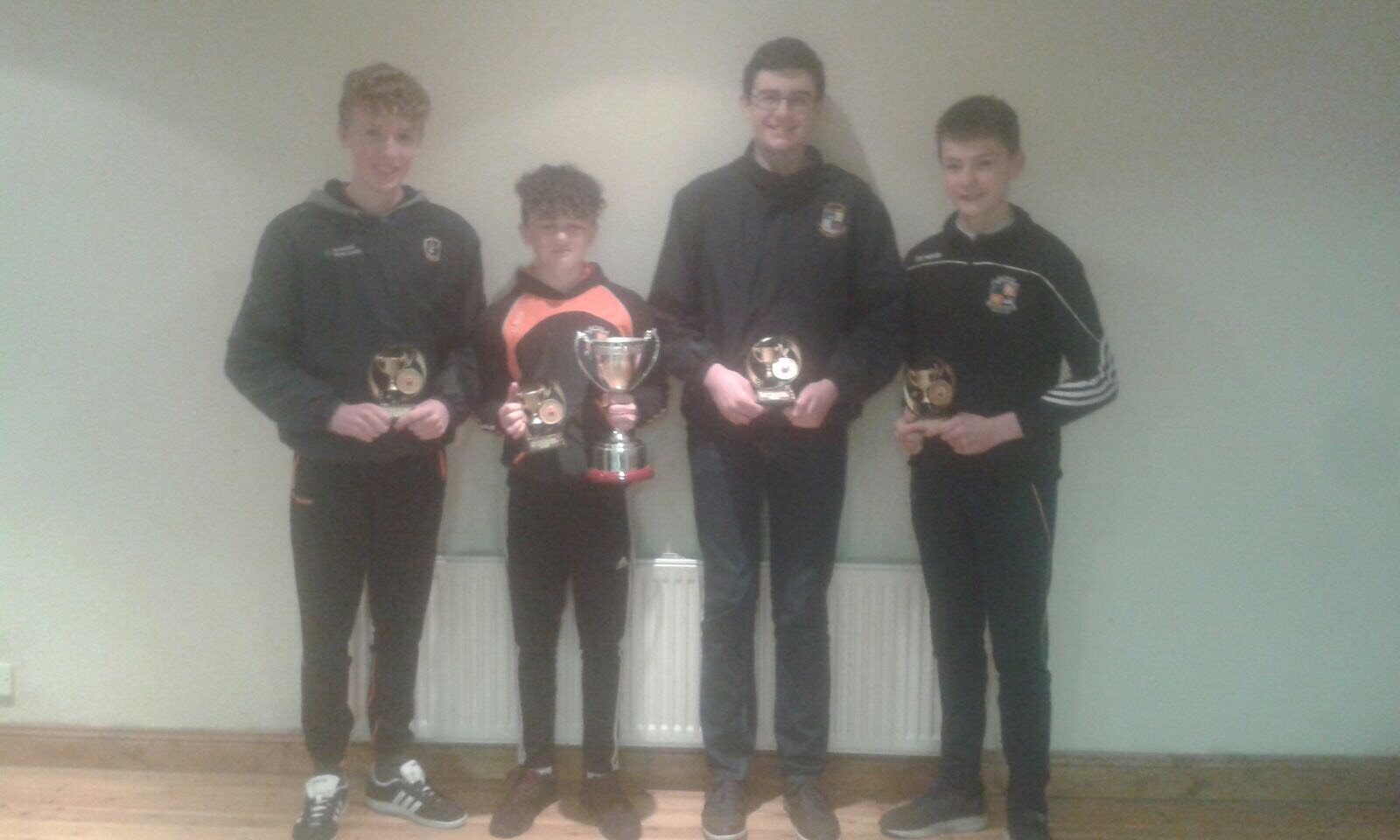 The Scór na nÓg Traith na gCeist was held in Kilbride where the clubs from Roscommon competed to win the County final in a Table Quiz format. The Pat Dennehy Memorial Cup was presented to Elphin GAA club and they will represent Roscommon in the All Ireland Finals in Sligo in the year.
Pat Dennehy was a member of the famed St. Brigid's club in the south of the county, he hailed from a family steeped in GAA tradition and involvement. A true volunteer, he had assumed many officer positions in his beloved club over the years and when not farming, he also managed to serve as a referee.
However, Pat's passion for the promotion of Scór within the county, has set him apart as an exemplary Gael since the inception of the movement in 1969. He has preached the Gospel of Scór up and down the length of Roscommon, travelling to no less than thirty four different venues while organising competitions and helping clubs. Not content to merely serve as St. Brigid's Scór officer, Pat loved competing and alongside his wife Tess, they accumulated numerous county titles in Figure and Set Dancing. He also treaded the boards as a singer, a keen quiz competitor and a question master of note.
Along with Tess and their daughter Diane (a former Roscommon Scór Secretary and Chairwoman, and member of An Coiste Náisiúnta Scór), the Dennehy family have given outstanding service to Scór and the GAA in Roscommon. However, Pat passed away this year and he is sorely missed by his family and the GAA community. It is only fitting that the Scór community honour Pat with this Memorial Cup.