The ScÓr Factor
November 22nd, 2017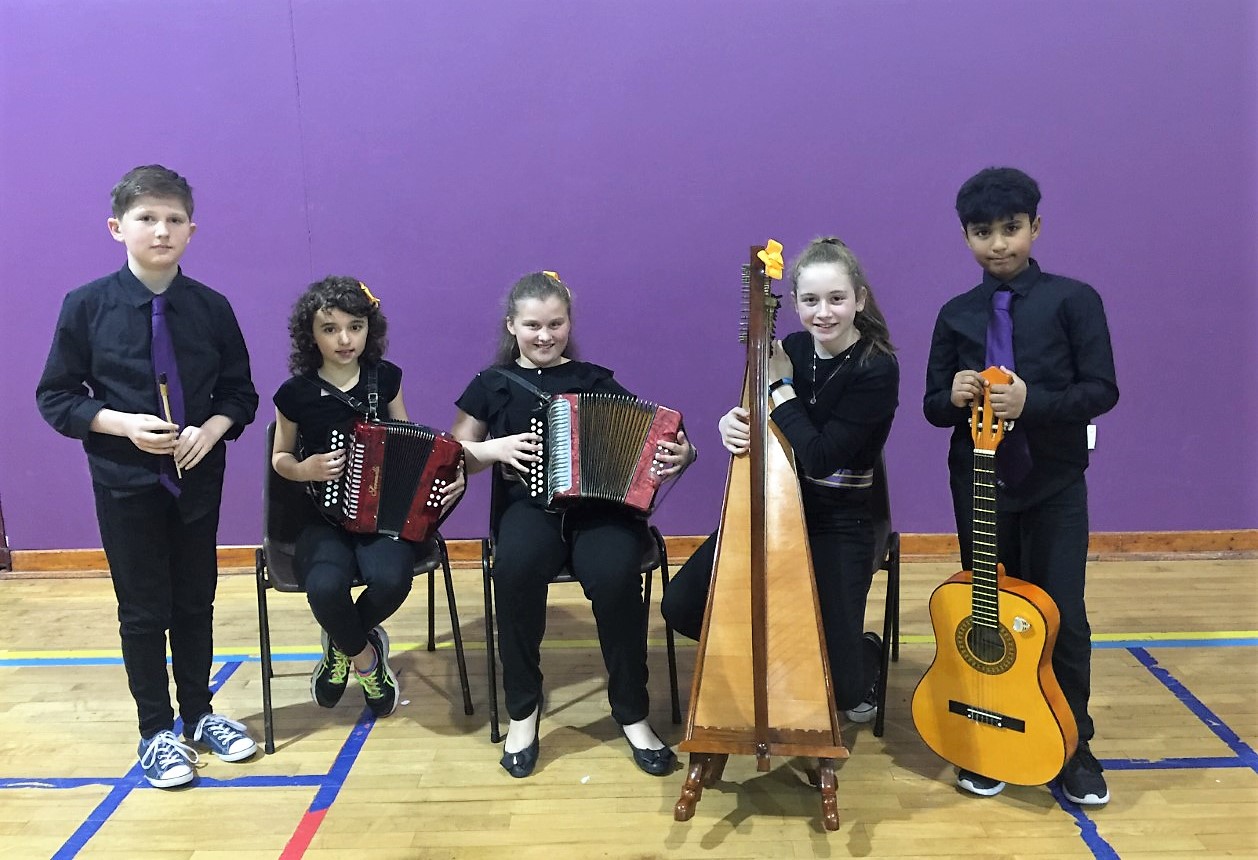 It was an action-packed weekend for the clubs involved in Scór na nóg. The County semi-finals were held in Kilbride and Elphin with many clubs taking part. Over the weekend four finalists would be chosen from each of the disciplines to compete in the County final on the 10th December in the Dean Crowe, Athlone. Some of the competitors are very experienced and have taken part in Scór many times. For others, this is their first taste of what is like to participate on a stage in front of an audience.
There is an abundance of talent in our County: singing, drama, dancing, music and the standard of the competition over the two nights was very high. However, Scór is not just about the competition side of it. What is obvious, is that there is a close bond between the competitors and friendships are formed. Even though they are competing against each other, the clubs can be all seen sitting together and cheering each other on. That is the essense of Scór, bringing people together to socialise, share their gifts and to entertain each other during the winter months. For the young people who are now overage and cannot take part, they are mentoring their younger club mates, writing All-Ireland scripts or do M.C like Kilbride's Aoife McLoughlin. Former All-Ireland finalist in Solo-singing, Aoife was M.C in Kilbride and did a great job. So, why not come a long to our County finals in the Dean Crowe to see who has the Scór Factor and be crowned County Champion!
Our County finals in Tráth na gCeist will take place on Sun 26th November in Kilbride Community Centre.
Scór na nÓg Finalists
Figure Dancing: St. Dominic's, Roscommon Gaels, Shannon Gaels, St. Aidan's
Solo Singing: Saoirse Murray(Kilbride), Ciara Mulheir(St. Croan,s), Joe Cunnane (St. Croan's), Maeve Bhurton (Ros Gaels)
Recitation: Katie Heneghan (St. Aidan's), Patrick Mullooly (St. Dominic's A), Roisin Kenny (St. Dominic's B), Rose McGreevey (Shannon Gaels B)
Ballad Group: Kilbride, St. Croan's, St. Dominic's A, St. Dominic's B,
Léiriú: Oran, Elphin, Kilmore, St. Dominic's
Ceol Úirlise: Kilbride, Roscommon Gaels, Boyle, Elphin
Set Dancing: St. Dominic's, Elphin