What it takes to win a Connacht Minor Championship.
December 28th, 2020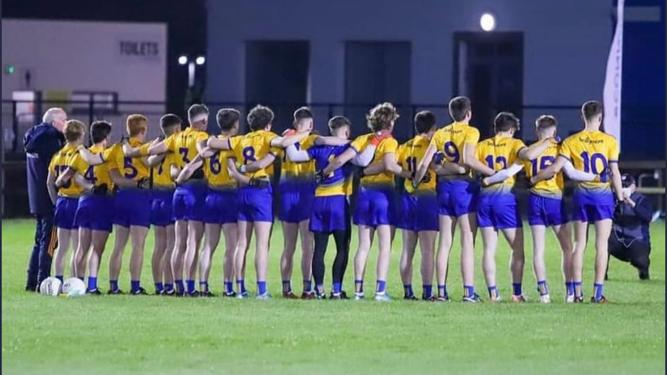 HUGE congratulations to U-17 manager Emmet Durney (Clann na nGael), his coaches Enda Daly (Roscommon Gaels), Dermot Lyons (Castlerea St. Kevin's) & Karl Foley (Kilmore), his S&C coaches Shane McDermott (Elphin) & David McManus (Clann na nGael), his analyst Aaron Clogher (Padraig Pearses) and all his backroom team and the county minor board in winning our second U-17 Connacht title in four years and our fifteenth minor Connacht title in our history (1939, 1941, 1951, 1965, 1967, 1975, 1981, 1984, 1989, 1992, 2006, 2011, 2012, 2017, 2020) v Sligo last night in the midst of Storm Bella which gave us the perfect 'send-off' into further Covid 19 restrictions beginning today. Read the match story here. They deserve massive praise for keeping this squad together for twelve months now during unprecedented times and preparing this team under difficult conditions.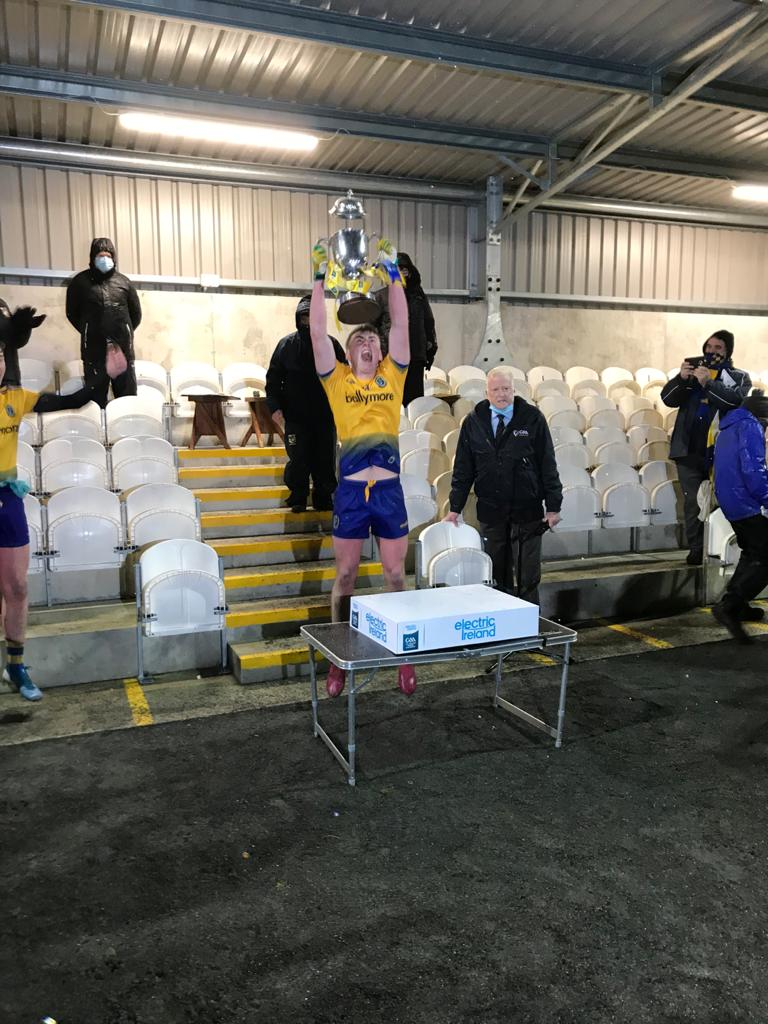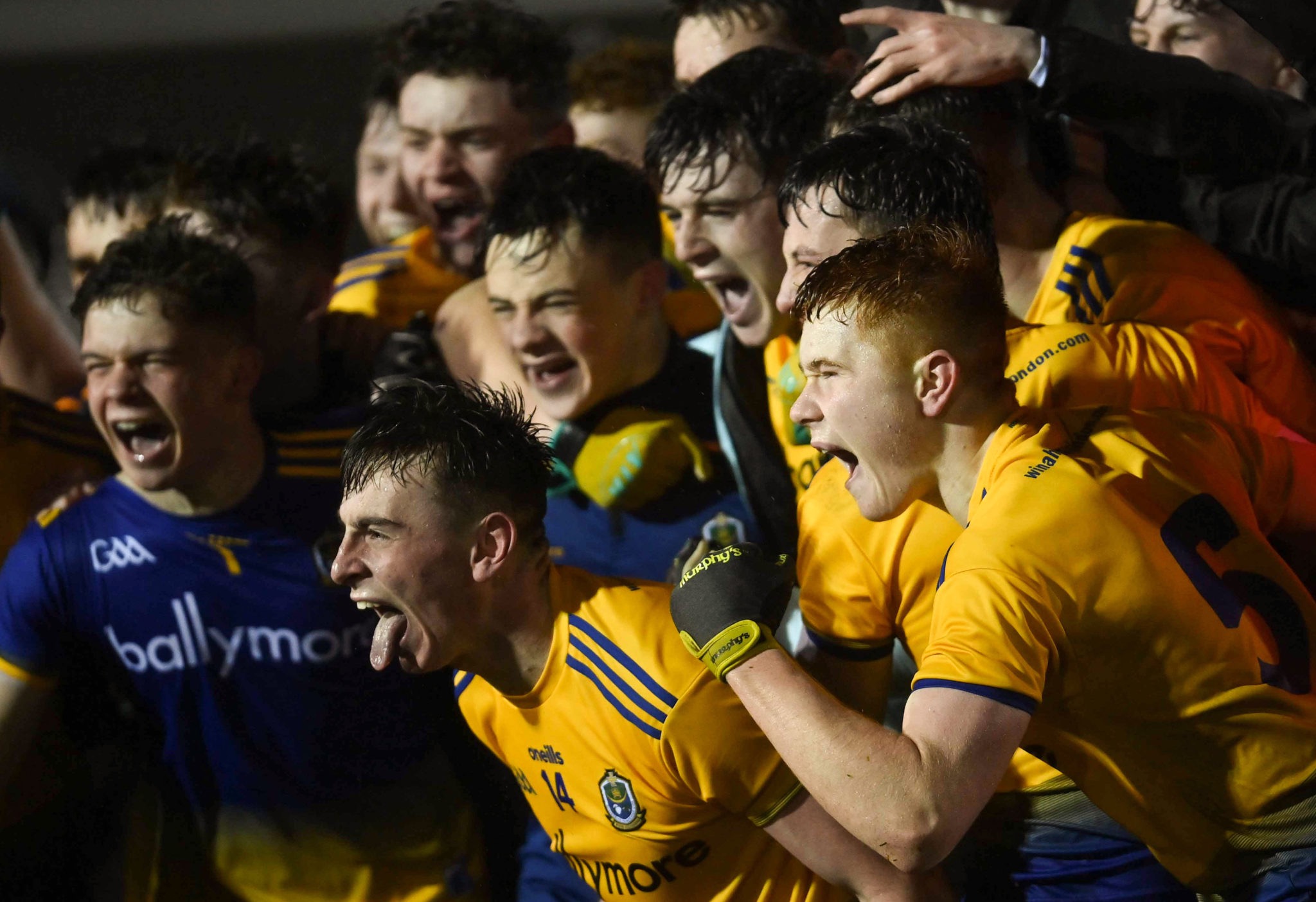 Roscommon U-17 Captain Eoin Colleran lifts the Cup & the Roscommon team celebrate in the rain!!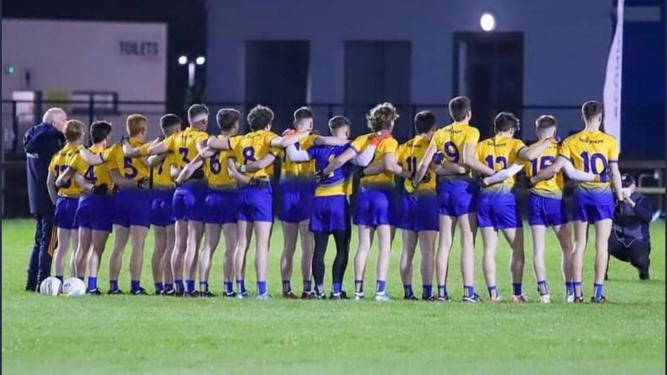 Emmet Durney standing shoulder to shoulder with his team
It takes four years to prepare a Championship team and a lot of time, effort and commitment has gone into this group over that four-year period. In 2019 this group won the U-16 Fr. Manning Shield under the guidance of team manager Stephan Sheerin (St. Ronan's), Coaches John McHugh (Strokestown) and John Doyle (St. Brigit's), Roscommon GPO Peter Carney, their S&C Coach Shane Carrington (St.Barry's; Student) and their Health, Well-Being and Nutrition education from Claire Noone (St. Michael's).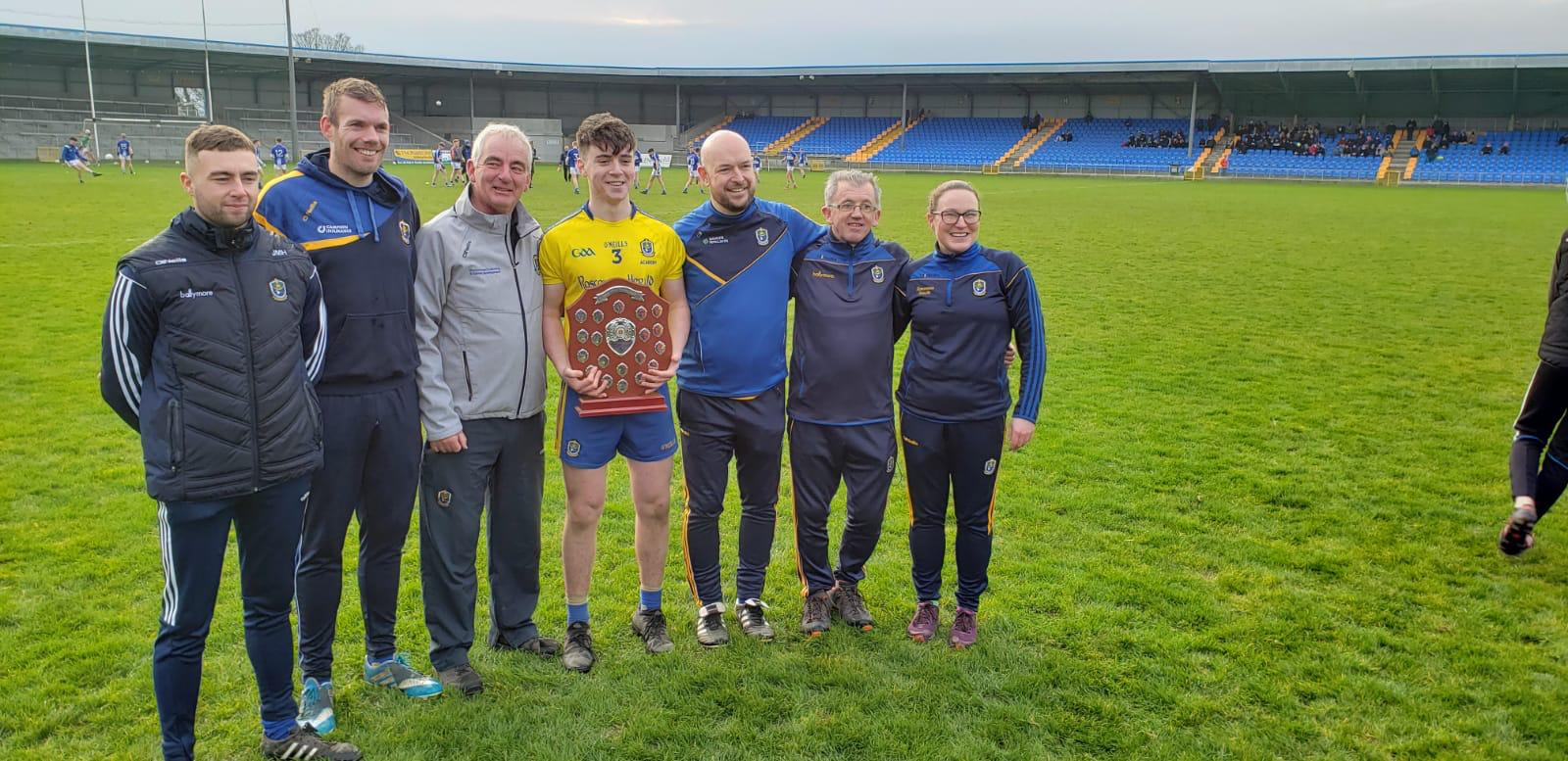 Roscommon U-16 Management & Captain after winning the Fr. Manning Shield in 2019 at Pearse Park, Longford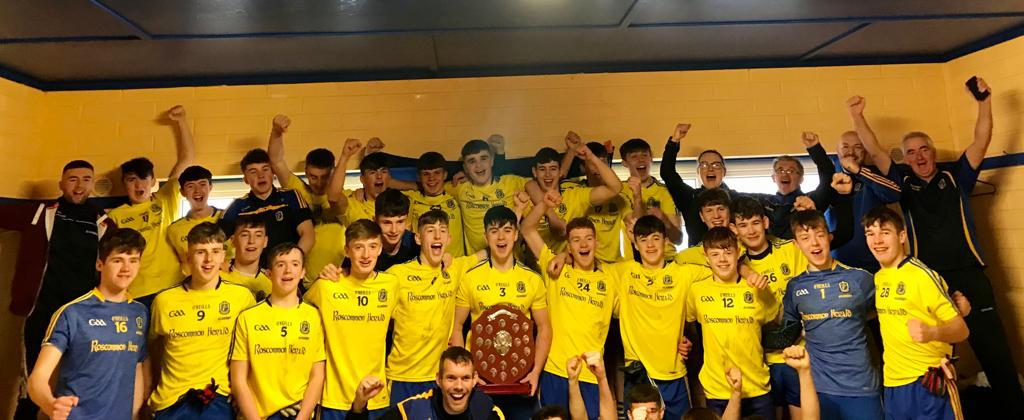 The Roscommon U-16 panel 2019 celebrating with the shield 'indoors'. Something that looks alien to us all now!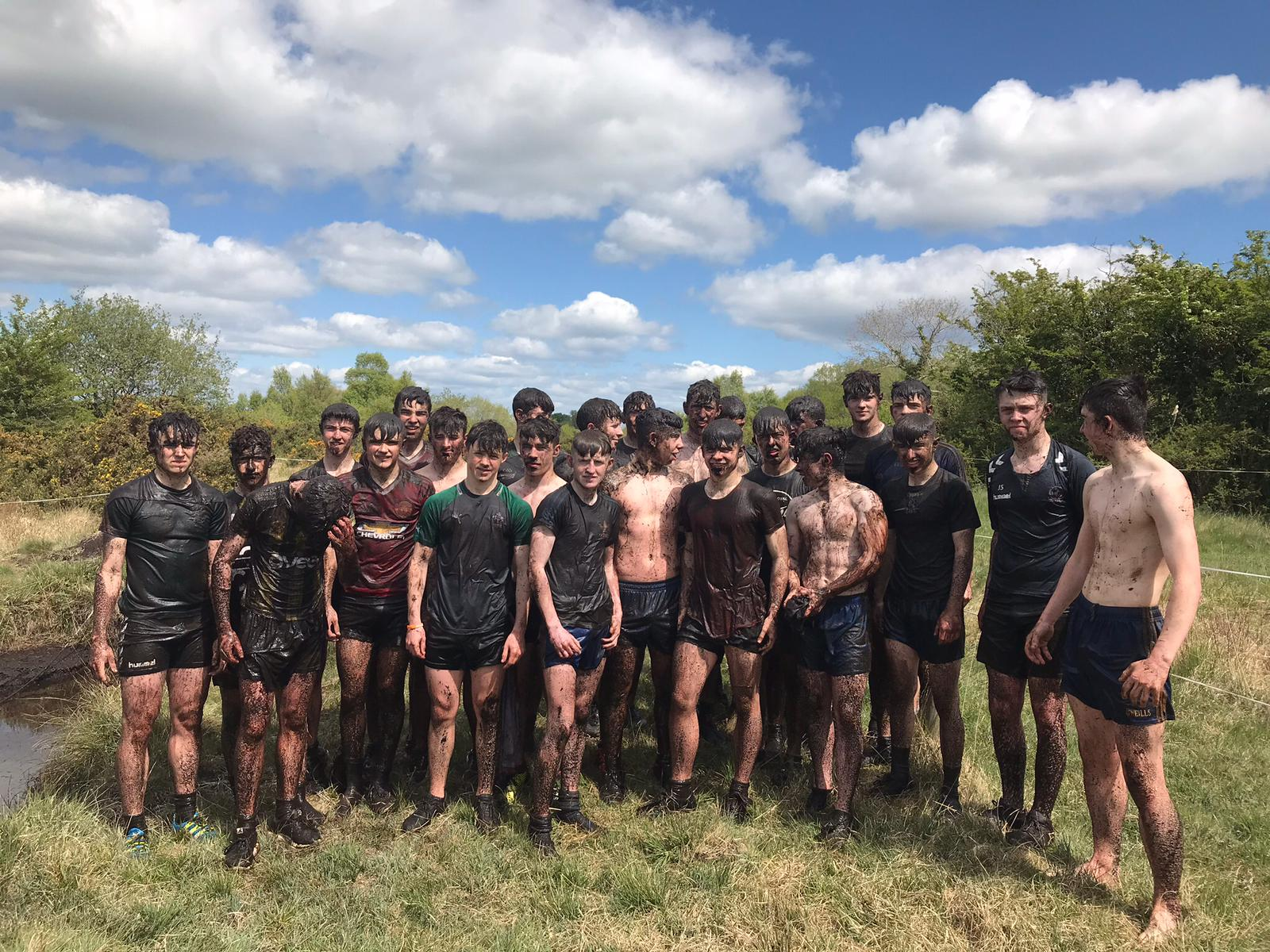 The group was well prepared for the conditions of storm Bella last night having been on a bonding trip to 'Cukoo Hill' in 2019!
In 2018 the U-15 development group was headed up by Kieran Gollogly (Kilglass Gaels & currently on tour with the Irish military in Lebanon, we wish him well) along with John Doyle (St. Brigit's), John McHugh (Strokestown) and with Roscommon GPO Peter Carney.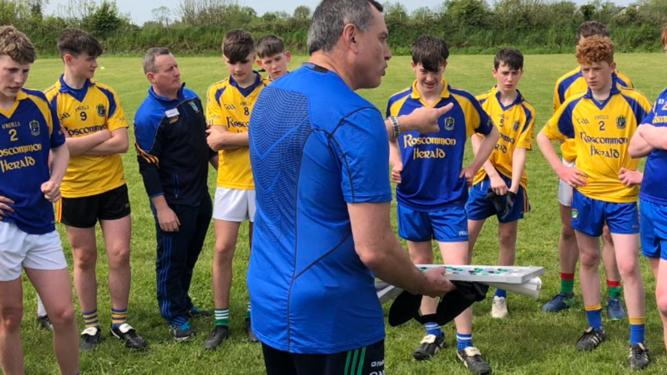 Roscommon U-15's 2018 gaining valuable coaching tips from Roscommon Legend Paul Earley at a workshop in Johnstown with Kieran Gallogly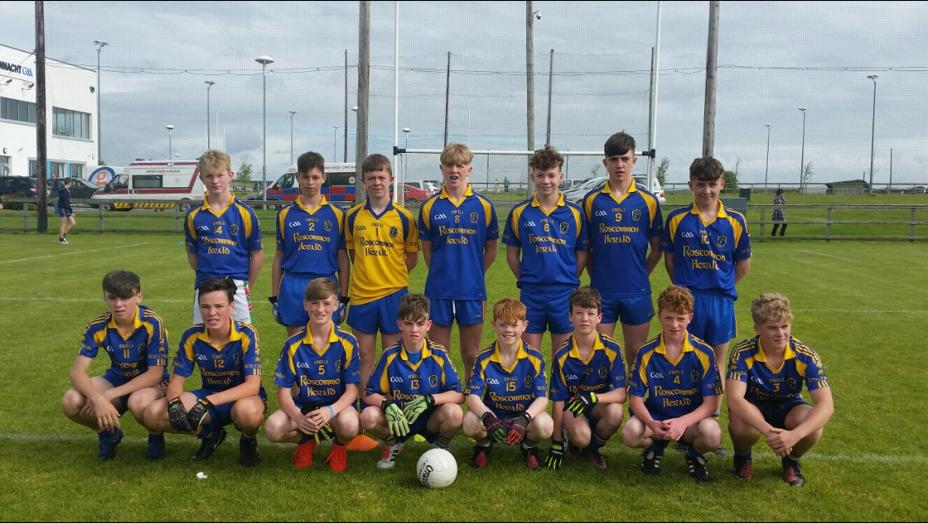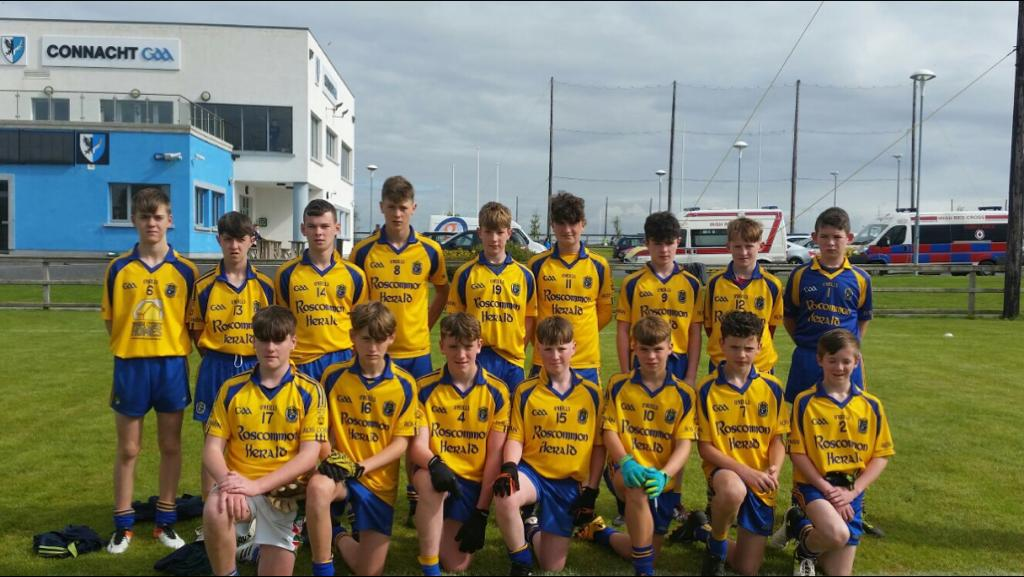 Roscommon 'Blue' & 'Yellow' teams at a blitz in the Connacht Centre of Excellence Bekan 2018. Experience that stood them well during the Connacht Championship campaign 2020!!
In 2017 this Roscommon U-14 development group was headed up by Shane Curran (St. Brigit's), Roscommon U-20 manager 2018/2019, along with John Doyle (St.Brigit's), Kieran Gallogly (Kilglass Gaels) and Roscommon GPO Peter Carney. with approx sixty players this group played at several blites across the country along with Saturday morningsessions in Kilbride.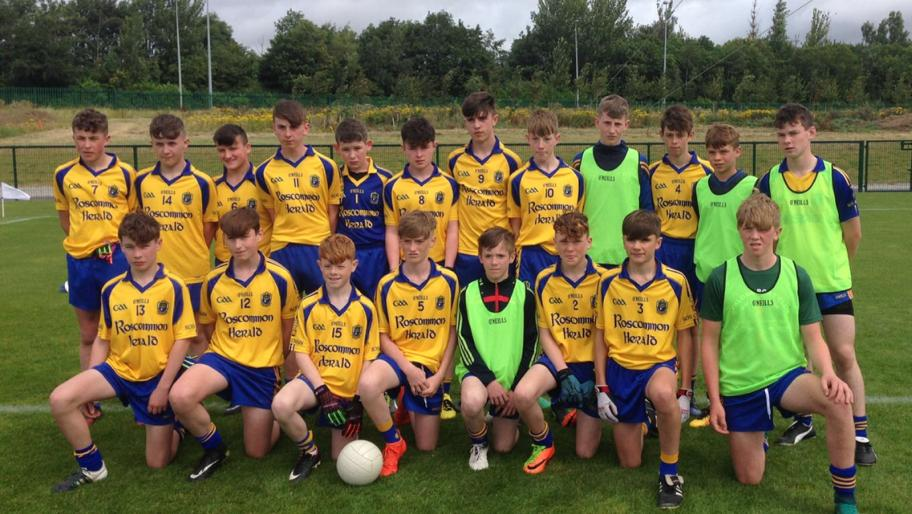 The Roscommon Yellow team that competed at an U-14 blitz in Abbottstown, Dublin in 2017
We are extremely proud of the time and effort spent with our young players in our Academy/Development squads by our club coaches. If you would like to get involved in this rewarding endeavour please contact any member of Roscommon Coaching & Games Development or e-mail me at padraic.mitchell.gpo.roscommon@gaa.ie
The U-17 Connacht Championship win of 2020 is also a fitting tribute to the late Morgan Keena, who will always be involved with this group as a referee.
Again, well done to Emmet and his gang on a momentous day for Roscommon GAA!
Padraic Mitchell
Roscommon Academy